(This page will be updated as necessary)
We return to Seattle for one of our favorite conventions, Sakura-Con!  As before, we will be accepting orders that attendees can pick up at the convention!  Also, for those clients interested in ordering our Pre-Order designs, we would STRONGLY recommend you order them as soon as possible (i.e. within a week from today) so that we can have them ready in time for the convention.
Because we do not finalize our inventory for each convention until about 1-2 weeks before, pre-ordering for pick up will allow you to guarantee that the style you want will be available and/or not sold out.
To order for pick up at Sakura-Con, please use the code: SAKURACON2019 when checking out.
Last day to order Pre-Order styles for pick up at Sakura-Con 2019: March 15, 2019
Last day to order In Stock styles for pick up at Sakura-Con 2019:

April 5, 2019
Sakura-Con 2019 is being held on April 19 through 21 at the Washington State Convention Center (705 Pike St. Seattle, Washington)
Our booth #'s are: 407, 409, 411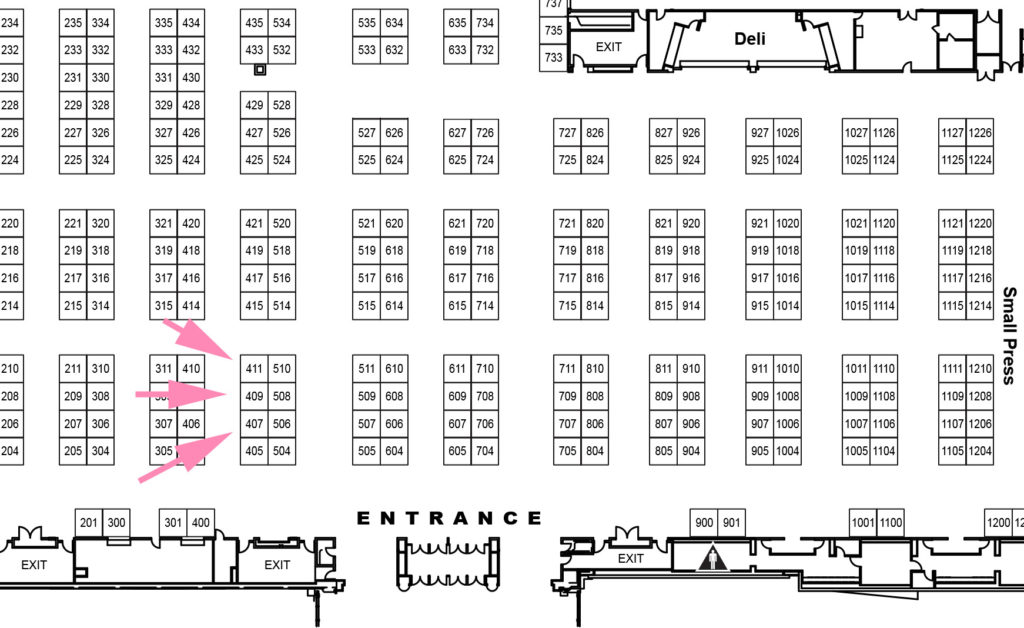 Last update: March 6, 2019