Royal Biscuit in Burgundy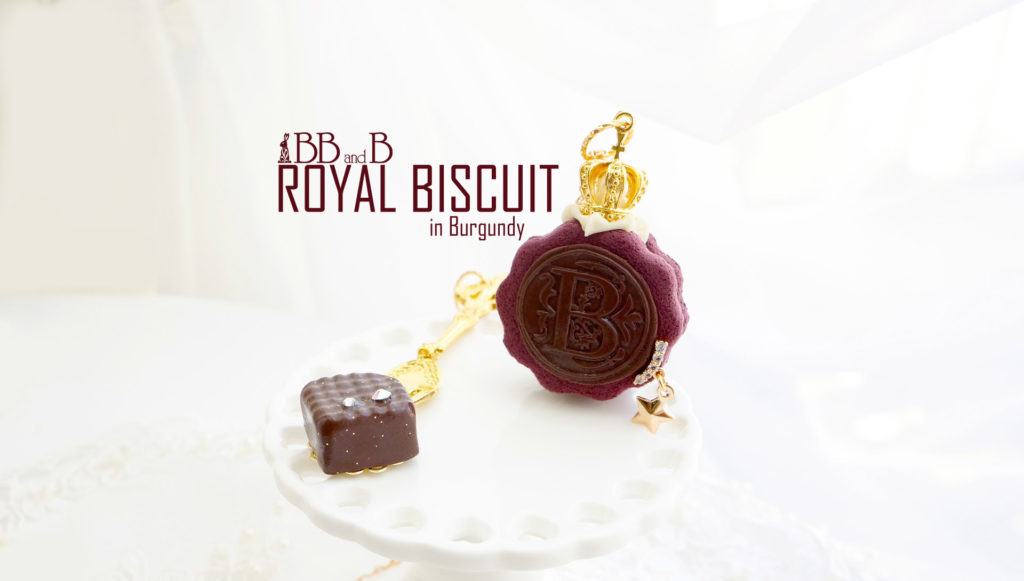 Rich in its color, the Burgundy Royal Biscuits are our 2nd take on the Royal Biscuits in Caramel colors that we released almost a month ago!  These fake sweet biscuits show of a deep dark wine colored biscuit with a square chocolate instead of the caramel.
Like the others, these royal biscuit cookies are filled with cream and feature a large stamped wax seal with the letter B (for BB and B of course!) on top.  On the side of the stamped wax seal a crystal row from which a cute petite 3D gold star charm hangs. At the top of this biscuit cookie sits a royal crown atop a small dollop of piped whip cream.
The biscuit's counterpart is a piece of squared off chocolate with Swarovski crystals for the bling and an ornate fork stands at attention.
This particular series is available for pre-order from now through August 31 with the first orders shipping on September 9.  Click on the Pre-Order button below to order (must be logged in).  For questions, please email shop@bbandb.net