Rose Chocolate Black Velvet Choker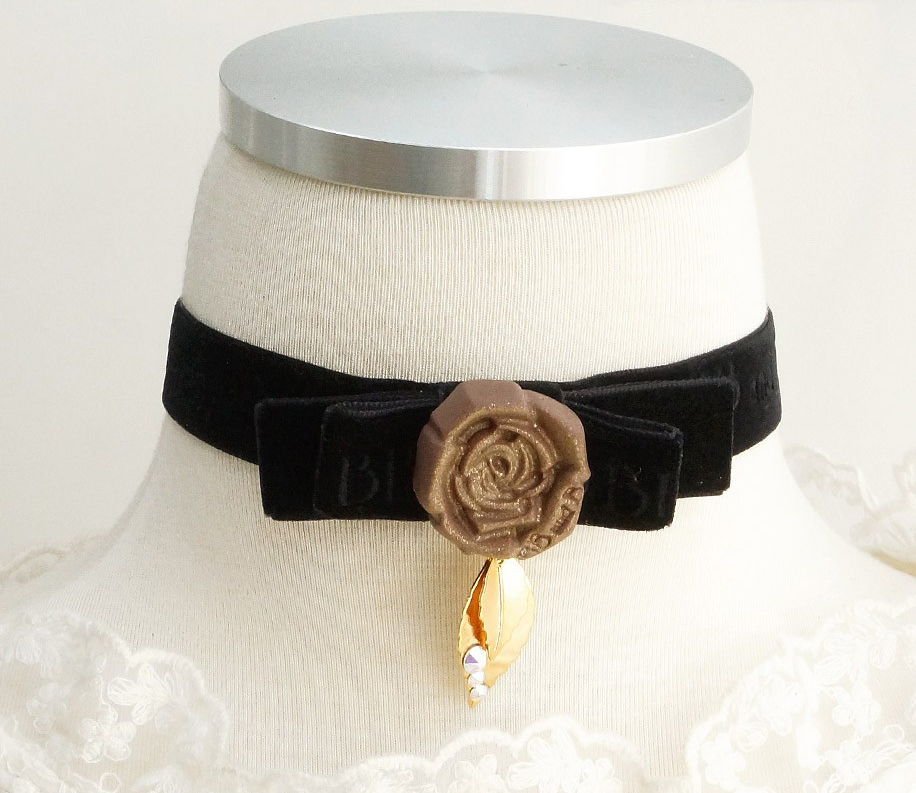 A romantic and decadent choker design! This handmade choker necklace features a handcrafted chocolate rose with a golden leaf charm with Swarovski crystals that dangles on black velvet.
This is a darker piece than our usual designs but no less sweet! Perfect for the coming Autumn season and the lovely earth tones! Available to order for a limited time.
Click to see the full collection. (must be logged in)