R-CHOCOLATE BARS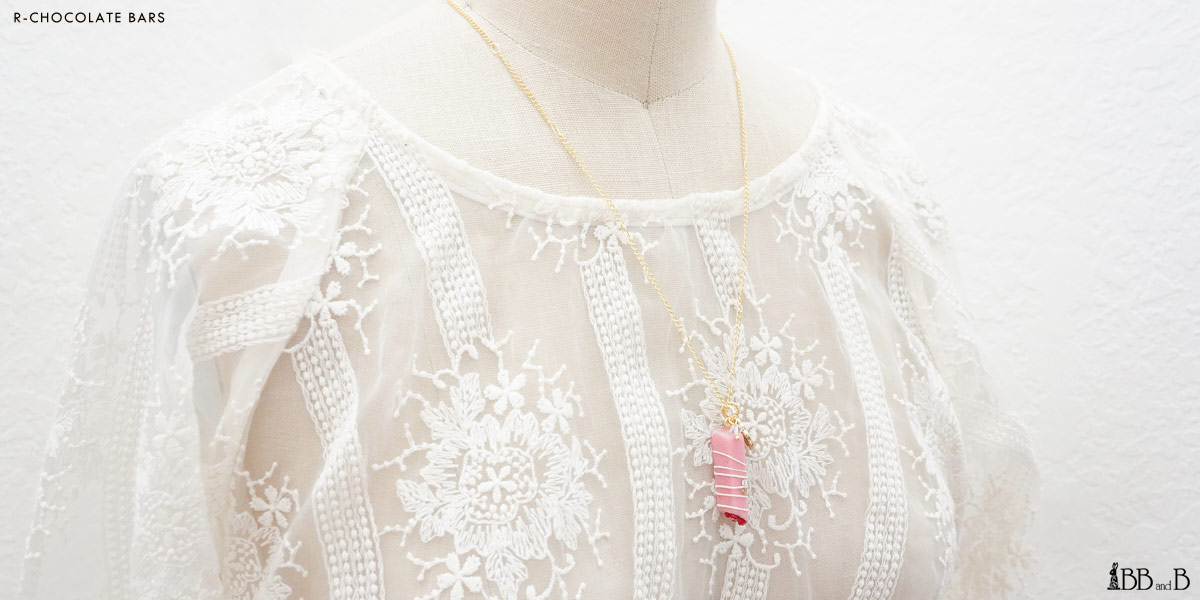 Inspired in part by one of our favorite Japanese chocolate brands, we are pleased to introduce our Strawberry Chocolate Bars!
Molded and modified from one of Royce's actual chocolate bars, BB and B made a softer version to wear as jewelry. A raspberry filling can be seen in the form of beautifully varied Swarovski rhinestones at the opening. Another Swarovski rhinestone sits in the middle of the chocolate bar next to a piece of genuine gold flake while white chocolate, in thin strands, is dribbled in a zig zag across the pendant.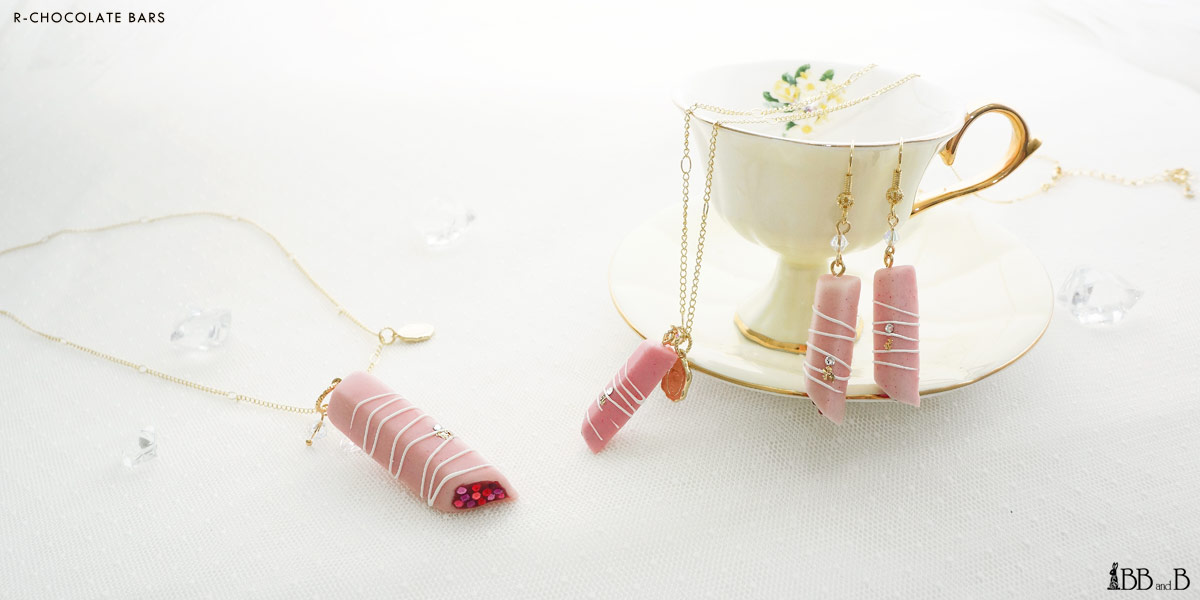 You have your choice of a standard sized chocolate bar pendant or a miniature one, and matched earrings.
PRE-ORDER CAP HAS BEEN REACHED AND THE WINDOW IS CURRENTLY CLOSED.
Updated: February 18, 2021