Petite Strawberry Dainty Necklace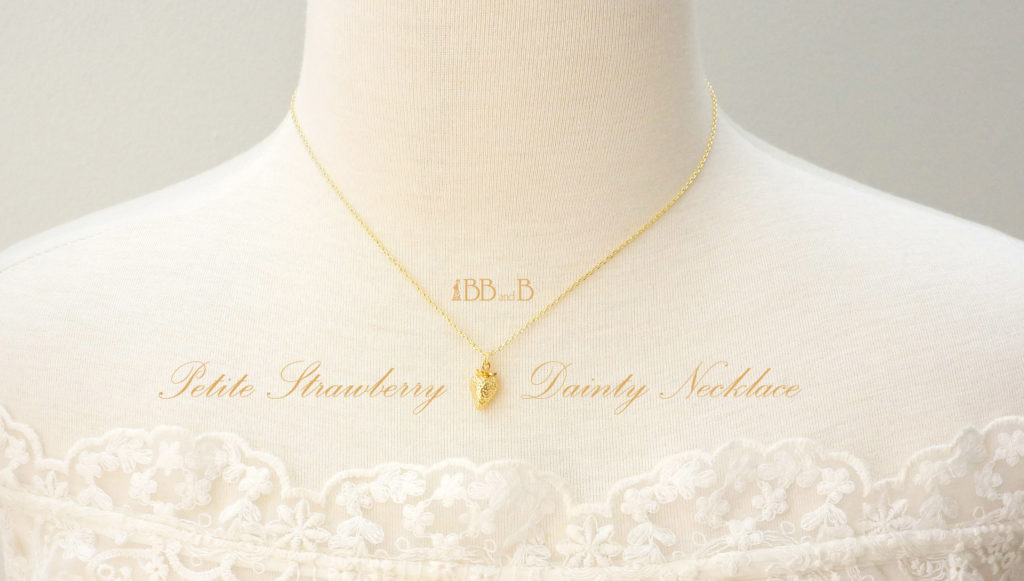 For those of you who follow us, you know we here at BB and B love strawberries! And we are finally able to introduce to you a beautiful petite strawberry jewelry piece that can be worn daily and with any outfit!
Similar to our other gold plated jewelry, a super cute and dainty strawberry hangs delicately from a fine gold chain. This is a very clean and elegant piece that shows your love for strawberries!
The chain itself is nice, soft, and long with a tail tag at the clasp that will accentuate the nape of your neck or collar.
This necklace is designed, created, and gold plated (18kt) completely in house by BB and B.  To order or for more information, click on the link below (must be logged in).