PETITE MACARONS STATEMENT NECKLACE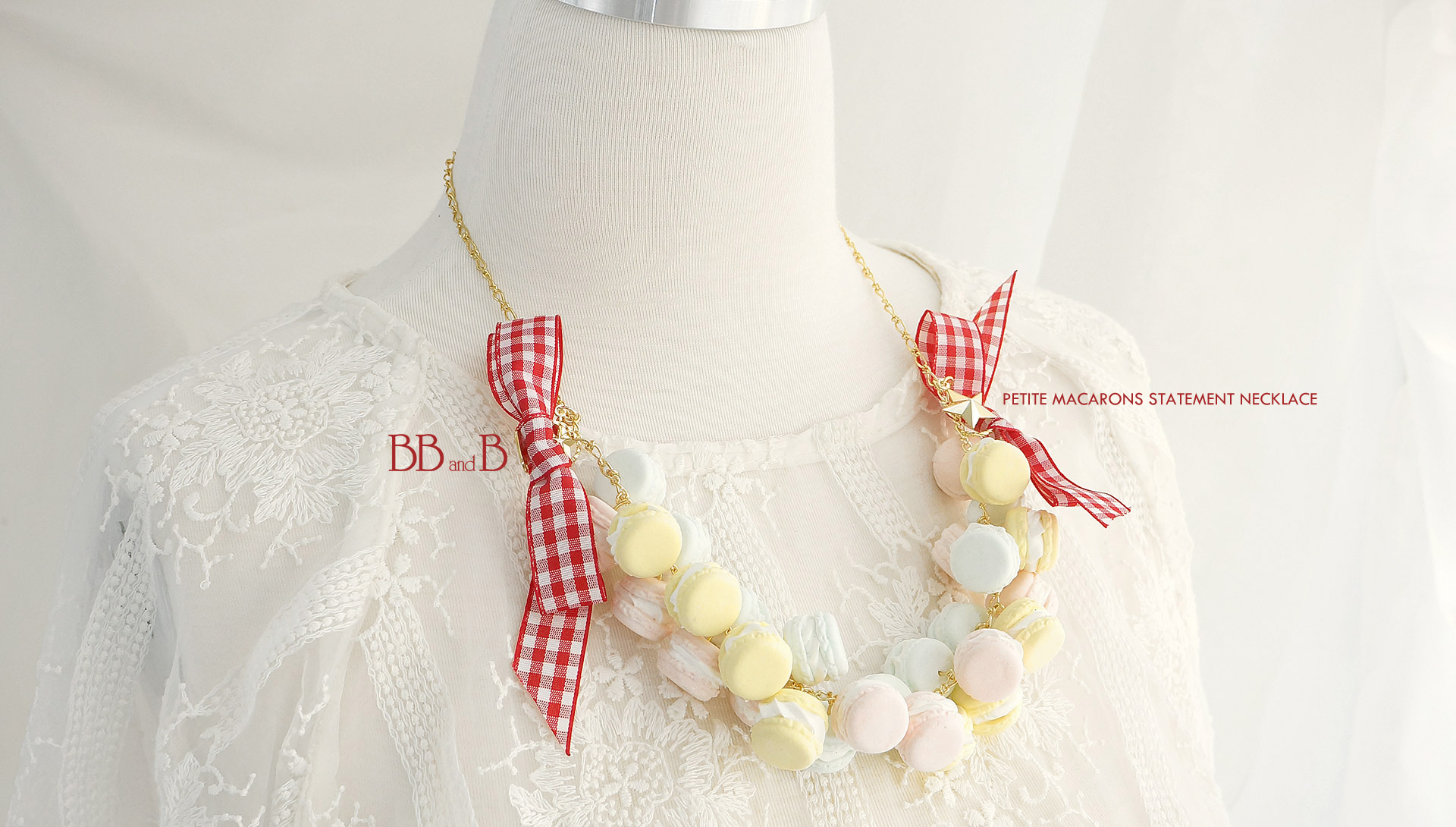 Have you already thought of how you're going to dress up your next picnic in the park look? Don't worry, BB and B has you covered! This over-the-top macaron mini-collection consisting of a statement necklace and bracelet is going to look great with picnic couture.
With a gold chain adorned with the most adorable strawberry milk pink, cotton candy blue, and vanilla lemon yellow petite macarons, this lovely statement piece can be worn as your perfect pop of pastels! All of the miniature macarons are handcrafted with love with genuine Japanese air clay so while there are many macarons present on this design, the lightweight quality of the air clay will keep this mini-collection as light as it is cute.
To add some texture and some bright summer fashion realness, two red gingham patterned ribbon tied bows adorn the sides of the chain. The chain itself is plated with 18k gold to ensure longevity and luxurious quality that completely compliments its decadent aesthetic.
Whether you're heading to a posh picnic at the park with you girl friends or you decide to have a casual garden get-together in your own backyard, the Pastel Macarons mini-collection is going to be the talk of the party! You can wear both pieces separate or together for maximum macaron opulence.
Click below to order the necklace. (login required)