PETITE BOW TIE PASTA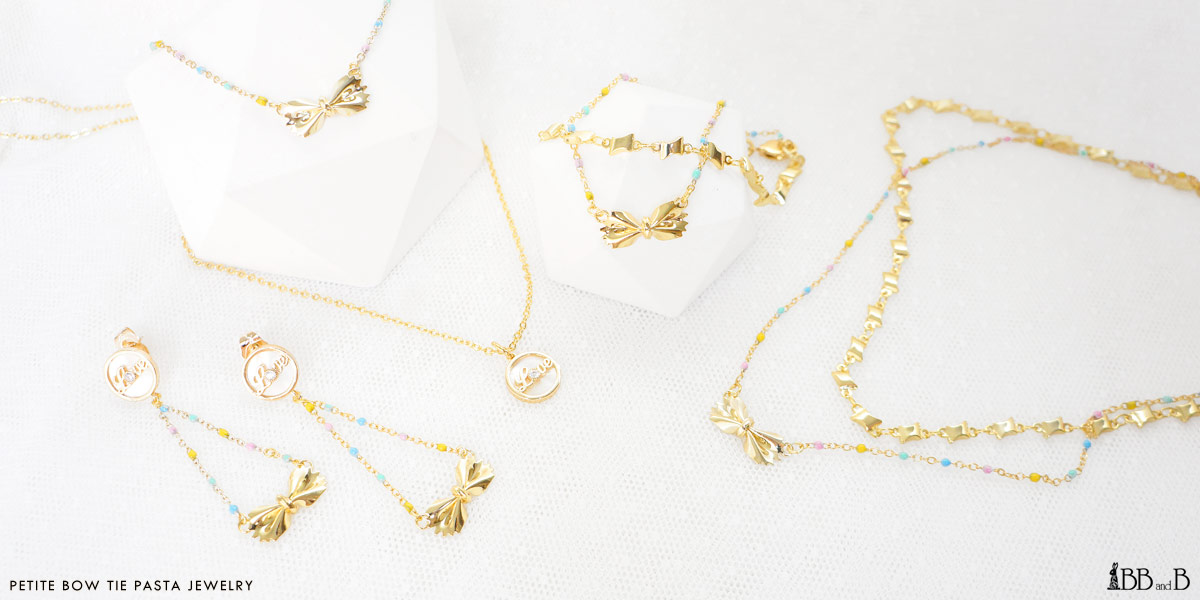 BB and B invites you to enjoy this carb free collection that is inspired by the Italian farfalle (butterfly) pasta!
The 10-piece collection features two earrings, two dual-layer dainty necklaces, three choker-style necklaces and three dual-layer bracelets! The earrings and dual-layer dainty necklace come in a simple yellow gold version and a boho style beaded chain option.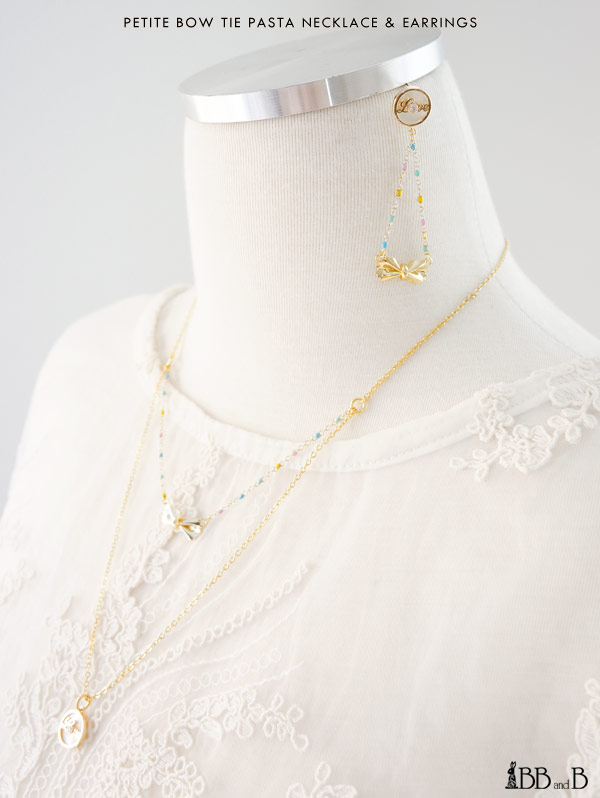 Earrings feature a 925 silver stud and a white pearl base plate charm with "Love" written on the front with a sparkling crystal "O'.
The dual layer choker-style necklace and the dual-layer bracelet, similar to the earrings and dual-chain dainty necklace, are available in your choice of the yellow gold plated chain and the boho styled beaded option.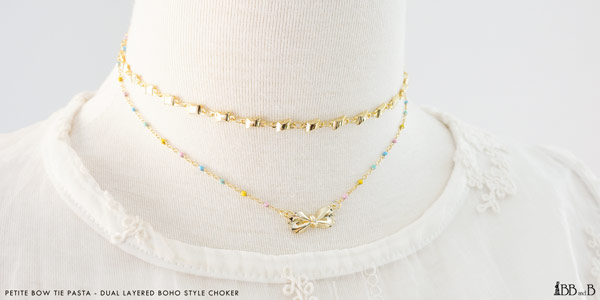 As all 10 pieces in the collection are yellow or white gold plated, the entire design is hypoallergenic.
This collection is perfect to wear during the summer season and we believe it to be the perfect touch of quirky and unique to any outift!
Click to see the full collection and to order. (login required)