PASTEL PINK MONT BLANC CUPCAKE NECKLACE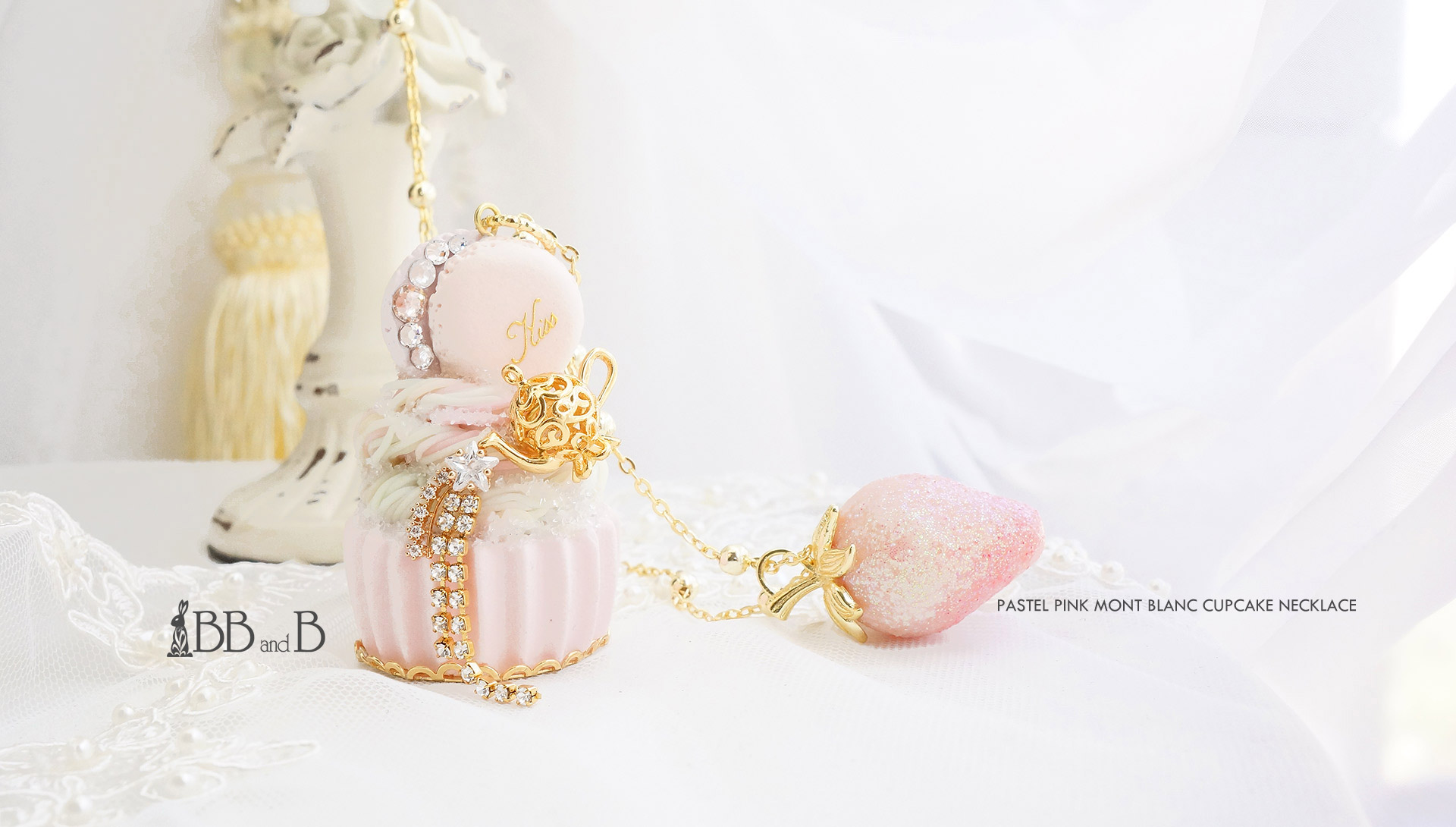 We bring back a cupcake design with some pink! Pastel pink at that with our version of the Mont Blanc style chestnut dessert on top,… but again, in shades of PINK!
A delicate pasta/ramen noodling of the famous chestnut dessert design you see so often in Asia in soft white and pastel pink sits atop a pastel pink cupcake! Of course, we couldn't just leave that be and added miniature pastel pink macarons on top of the chestnut dessert with fiery Swarovski crystals as its cream filling.
One of our gold tea cups sits to the side pouring out a CZ star and rows of crystals on a chain and the entirety of it all sits atop a gold scalloped base.
The final touch is one of BB and B's signature frosted sugar strawberries with our gold B stem and strawberry leaves.
This is a pre-order item that is available to order now in limited quantities and time.  For more information, click below (login required):