Moon and Magic Cupcake Necklaces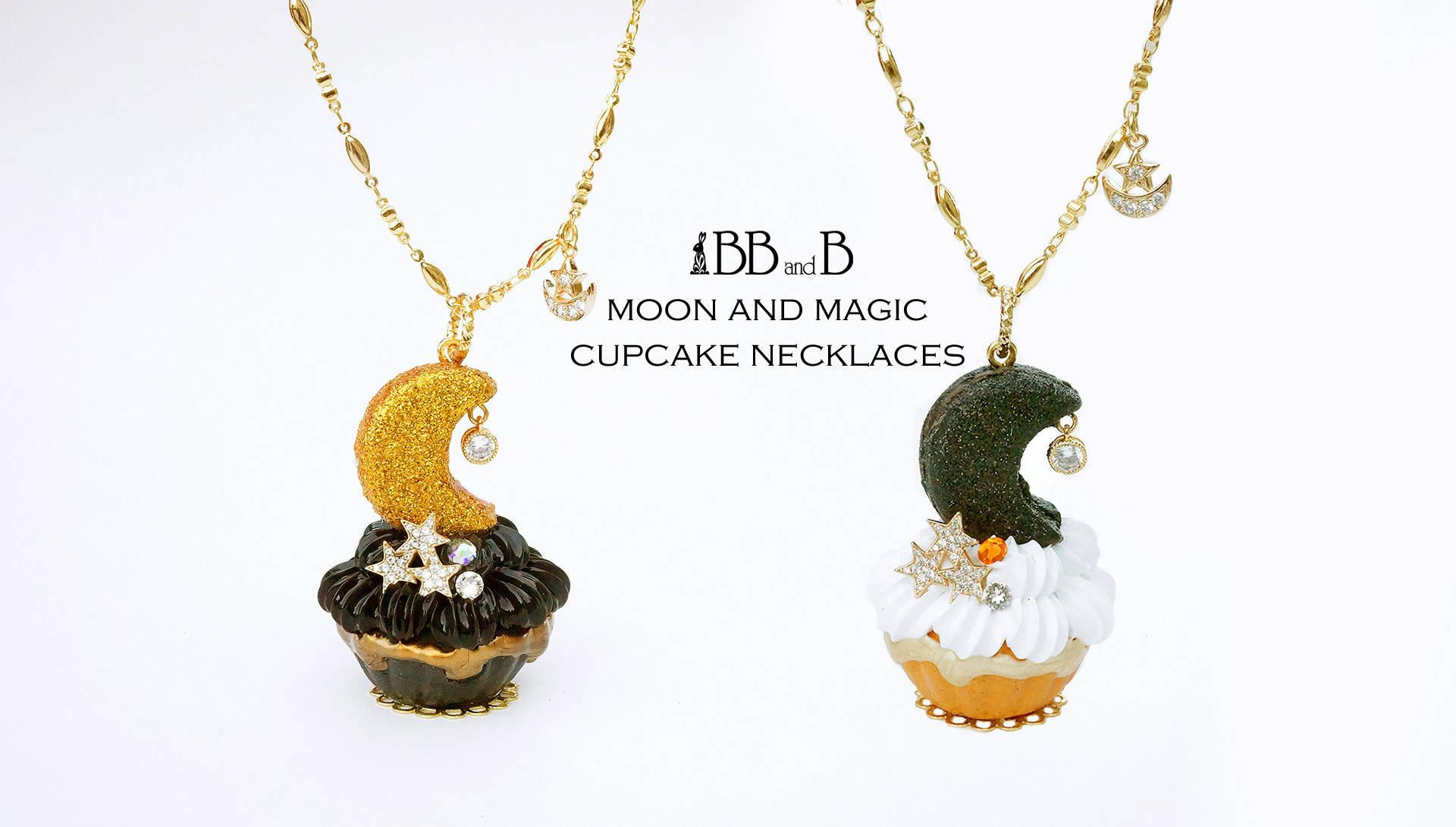 Spooky and sweet makes for the perfect recipe for a fun and festive autumn season!
A magical moon-shaped macaron sits atop a cupcake dripping with gold and deco whip frosting. A triple star shaped cabochon is placed on the fluffy deco frosting and sprinkled with Swarovski crystals for a twinkling touch on this fall inspired cupcake.
A gorgeous 18kt gold plated necklace chain with a mystic moon and star motif dangles our Moon Magic Spiced Cupcake pendant to finish this magical design!
This design is being re-released for Fall 2020 in limited quantities and schedule.
You have your choice of a golden moon or a midnight black moon with their coordinated colored cupcakes. Click through to see these magical pieces and for more information. (must be logged in)