KIRA CHOCOLATE WITH SUGAR PEARLS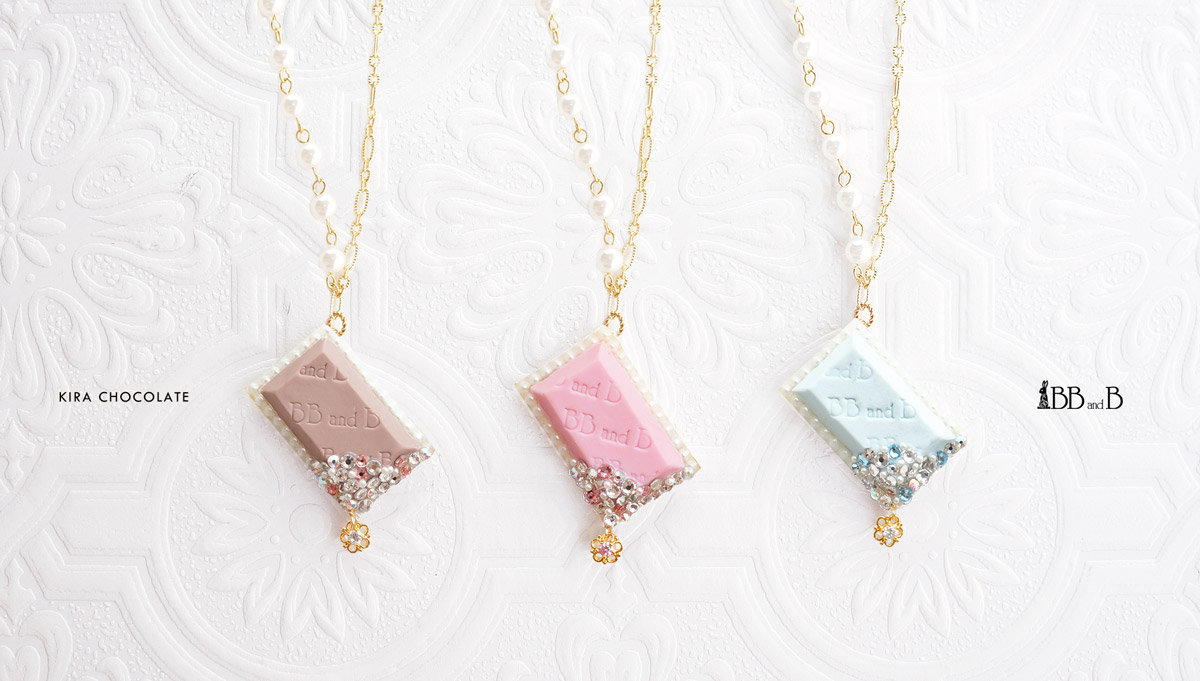 It's no secret that BB and B would love to have our own stamped edible chocolate that we would be able to offer to our clients alongside our clay confectionary creations! As a bit of inspiration, we created soft textured clay chocolate bars to tide us over until we can get to edible creations!
Perfectly sized chocolate trapezoidal oblong rectangular bar sit on a plate that feature cute little sugar pearls as its border! BB and B's signature stamp is randomly stamped on top of the chocolate while a fiery and shiny (kira kira!) crystal and pearl "drip" sits on 1 corner! The drip ends with a small gold and crystal flower charm that dangles and shines.
Available in your choice of 3 colors. Choose from a fully adjustable ring, short necklace, choker, bracelet, and 2 styles of earrings!
Click to order. (login required)