Frosted Candy Cane Heart Collection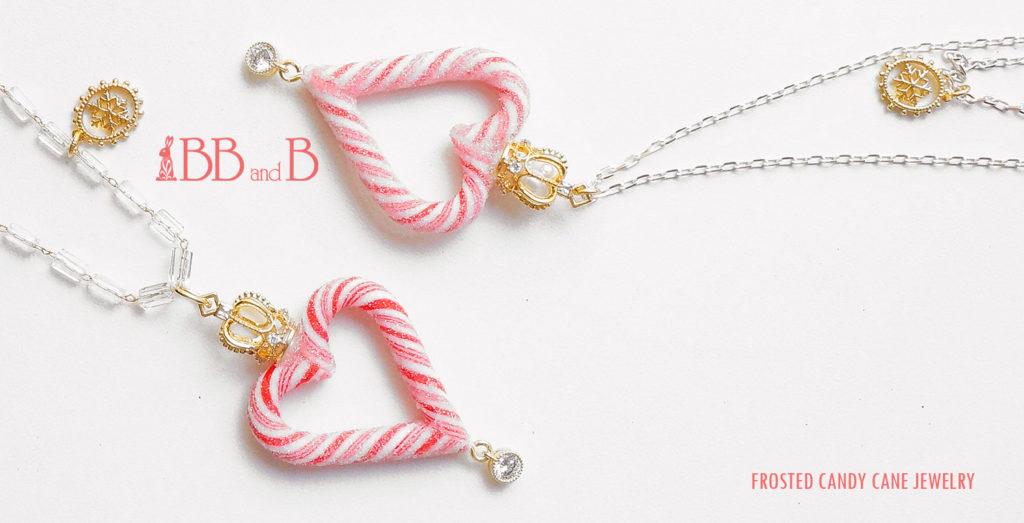 Who hasn't put two candy canes together to create a heart before enjoying these holiday treats?  BB and B is pleased to introduce our Winter 2019 Candy Cane Hearts jewelry!
Available in 2 colorways as well as 2 different necklace options along with earrings for those who love to coordinate to the T!  Available in the festive Peppermint red and white, or the holiday holly green, red and white, the necklaces are also available with your choice of a wintery glass beaded necklace or our popular dual layer chain style.  All of the necklaces feature our custom BB and B crown with a charm inside along with a snowflake charm that hangs from the necklace itself.
And last but not least, we've included a fiery CZ stone charm that hangs from the tip of the heart to the draw the eye to the candy cane heart regardless of whether you're wearing this necklace on the outside or as a layered piece among your outfit and other accessories.
Click to see the full series (login required):