ENCHANTED STORY BOOK PINS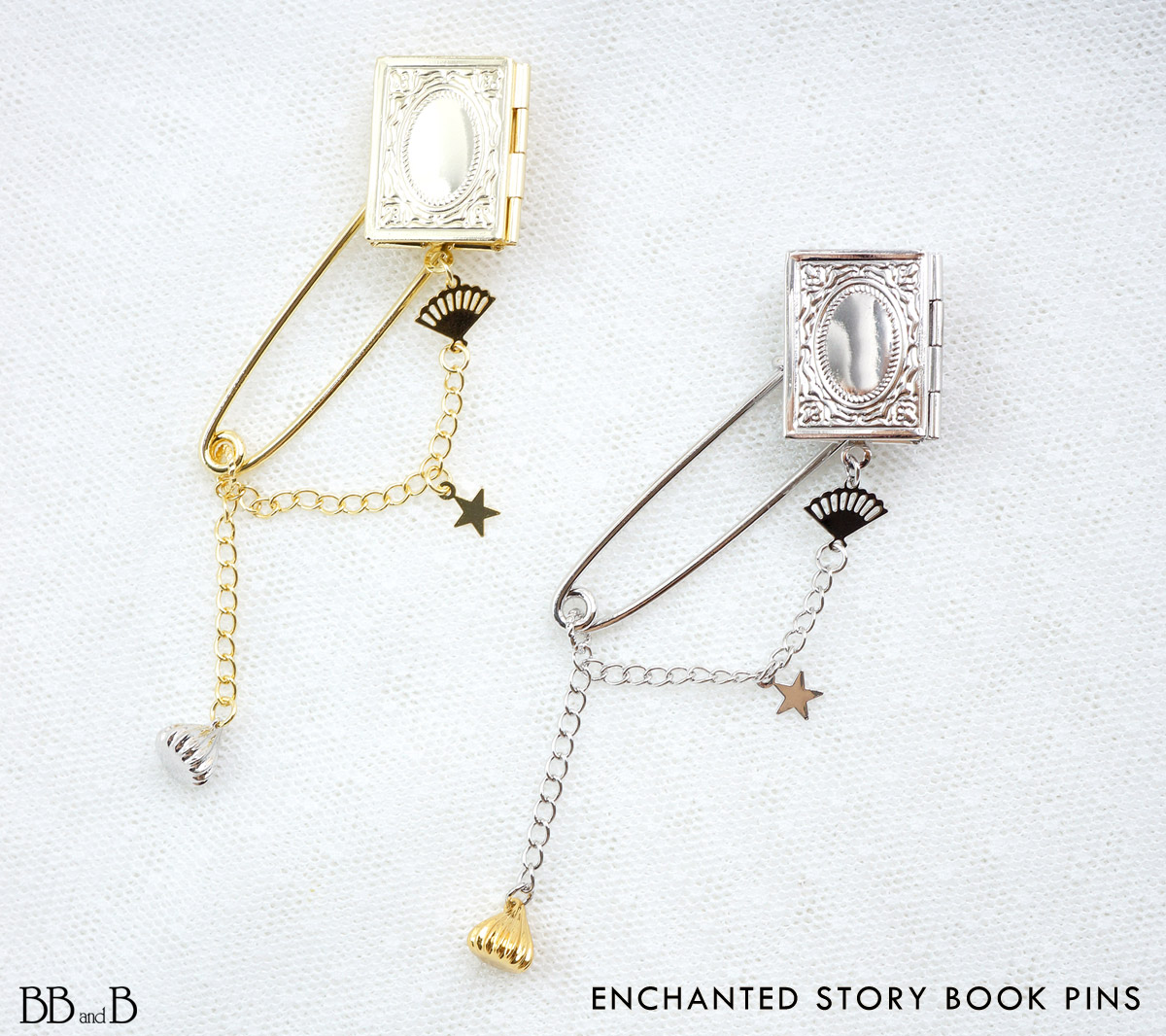 Accessorize any outfit or individual piece and show your love for books, stories, and sweets with one of BB and B's Enchanted Story Book Pin!
This 18k gold plated pin is available in your choice of gold or silver and features an intricate storybook shaped locket to add your favourite memories in.  A delicate loop chain hangs from the book locket and from it, hangs a cute fan and a star.  At the end of the chain is one of BB and B's custom meringue that has just enough weight to give it a bit of sway as it is pinned to your favorite apparel.
Choose your color: (login required)