CANELÉ WITH RUFFLES NOTE PHOTO CARD HOLDER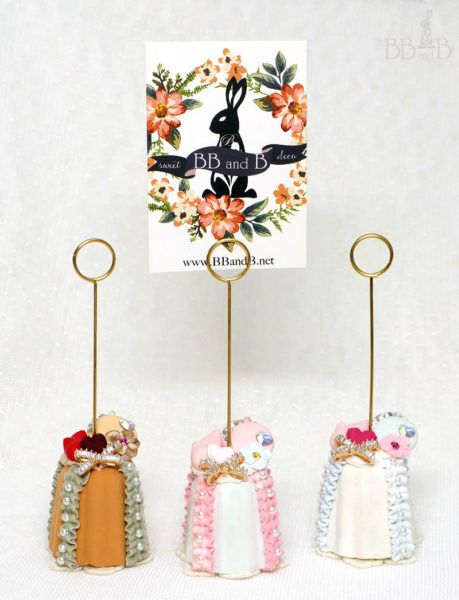 BB and B created pastel versions of the canelé dessert and added our own ruffles, pearls, crystals, macarons, and more!
Available in 3 color variations, dress up any of your important notes, precious photos, or a special card with one of these on your desk! Measuring 4.5″ (11.43 cm) tall with a 1.5″ (3.8 cm) base, these limited accessories are available for pre-order now.  Pre-orders ship within 2-3 weeks.
Click to see the full series (login required):