BE MY VALENTINE'S TEDDY BEAR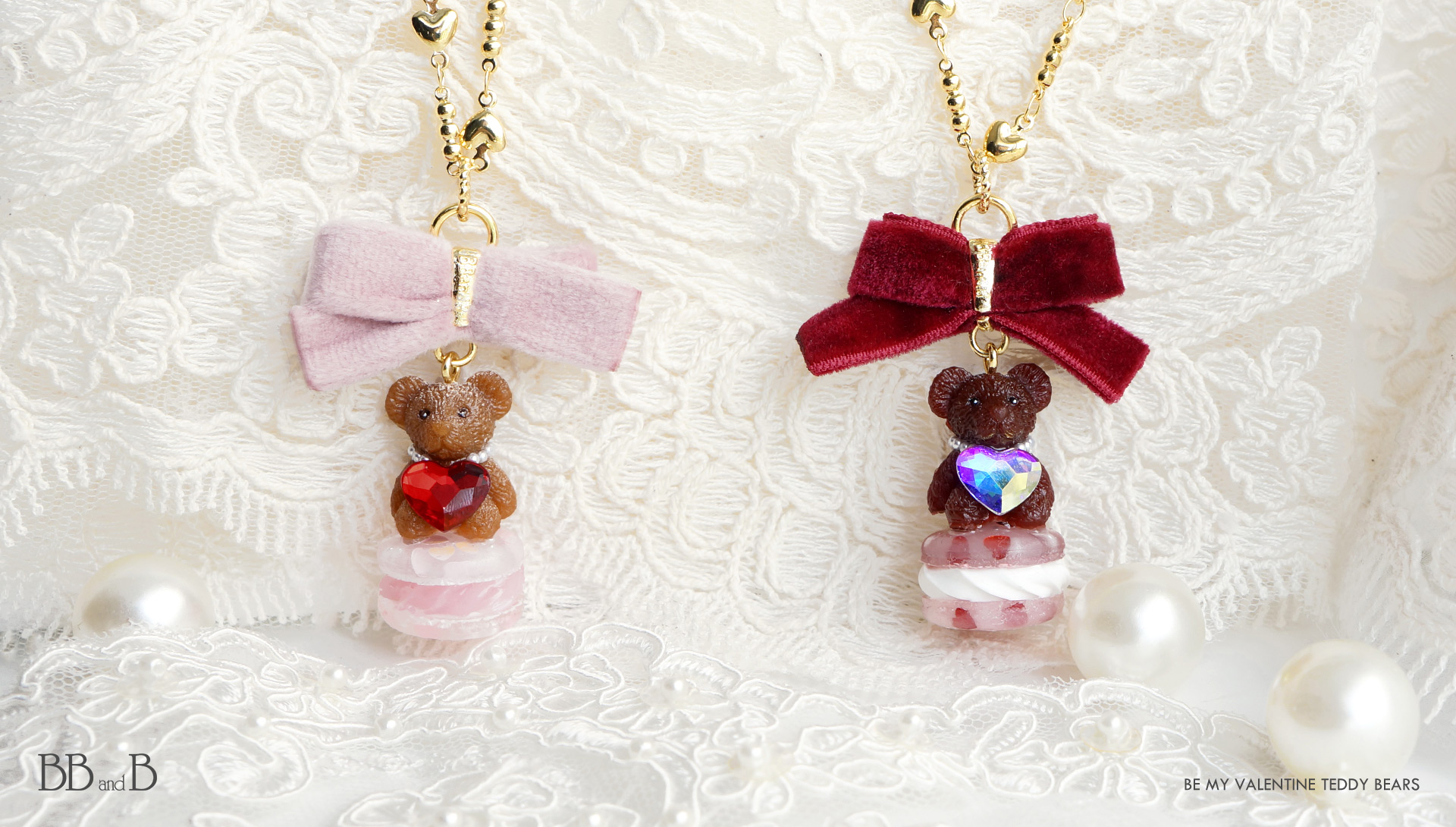 A cute miniature dark brown bear sits atop a smaller version of our signature macarons and asks if you will be its Valentine! To symbolize its overflowing love, each Teddy has a pearl necklace from which a clearly oversized Swarovski crystal heart hangs. A matching smaller heart tail is at the back of each teddy bear.
As its base, the Teddy Bear sits on a macaron that has its translucent shell filled with hearts. Whip cream provides the filling in white or pink.
A soft velvet ribbon is suspended right above the teddy bear with a BB and B clasp and a smooth loop and the whole pendant and ribbon hangs from a custom made gold plated heart chain.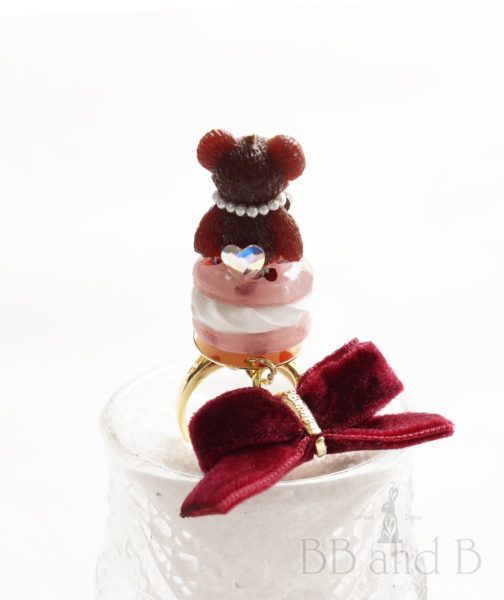 See the full Valentine's Day collection or go directly to the Be My Valentine Teddy Bears below (login required):