BB and B Tour New Soul Crowned Triple Macaron Charm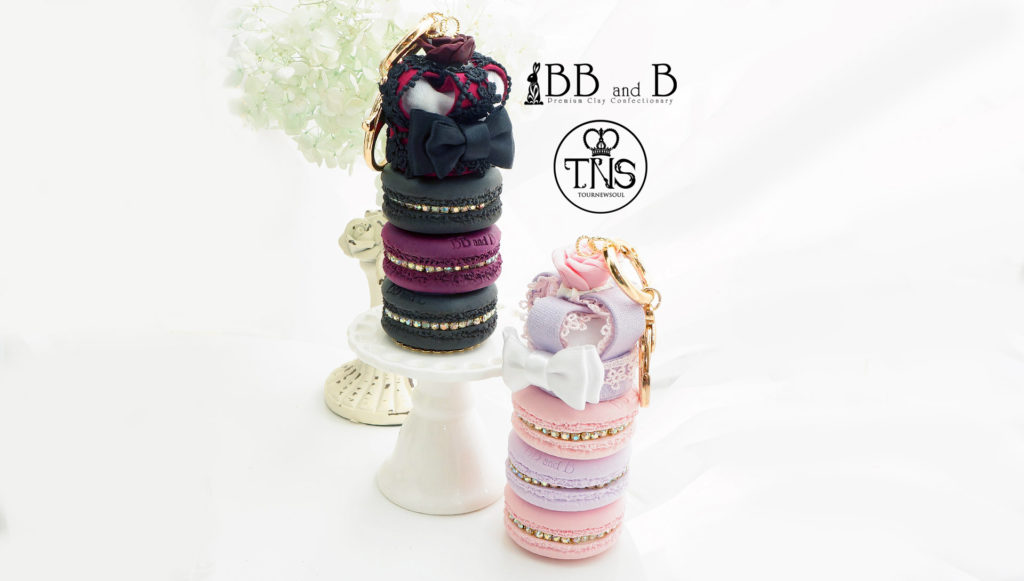 BB and B is pleased to introduce our latest collaborative piece with Tour New Soul; The Crowned Macaron Charm!  This BB and B + Tour New Soul charm is an accessory that can be used to dress up any purse, luggage, or bag!
Handmade from top to bottom, this over the top charm is almost 4 inches long and almost 2 inches wide at its base.
Although already known for making cute small hats, Tour New Soul went above and beyond by making an even smaller mini crown using locally sourced fabric and lace! We then took the mini crowns and made a rose with 3 macarons in matching colors and size to complete this cute over the top charm.
All of the metal hardware (from the loops to the base) are 24kt gold plated non-nickel pieces while crystals make up the filling of each macaron.
This is a very limited Pre-Order design as the crowns cannot be remade. Please click the link below to order yours today! (must be logged in)
Pre-orders will begin today (June 24, 2019) at 12 PM PDT and will continue until we are sold out.