Autumn Pumpkin Jewelry Chests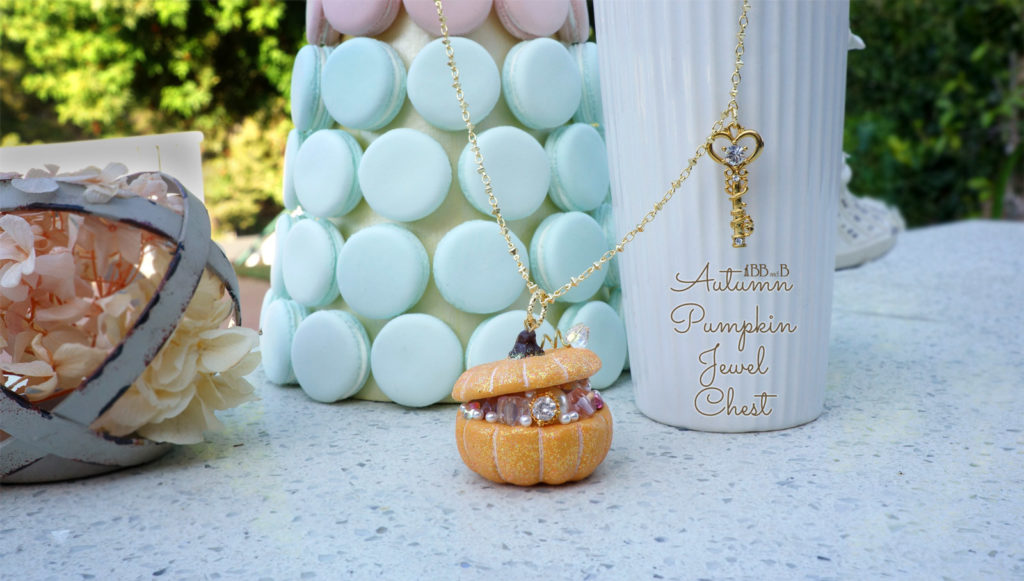 Celebrating not only the upcoming Halloween season, but Autumn in and of itself as a wonderful season, we are pleased to introduce our Pumpkin Jewel Chest Necklaces and accessories!
Available in 3 colors, these handmade fake sweets miniature pumpkins are covered with a bit of magical glitter and filled with all sorts of jewels including Swarovski crystals and beads!  Even the leaf from the stem is genuine crystal!
A small key charm hangs off to the side ready to symbolicly lock the jewel treasure chest at any time.
Each clay pumpkin hangs from our own BB and B 18kt gold plated chain.
Matched earring sets and rings are also available.  And for the first time, we are pleased to offer our earrings for both pierced and non-pierced ears.
Re-released for Fall 2020 for a limited time and quantity.
Click through the link below (MORE INFO) to see the full collection! (must be logged in)