18kt Gold Plated Meringue Dainty Necklace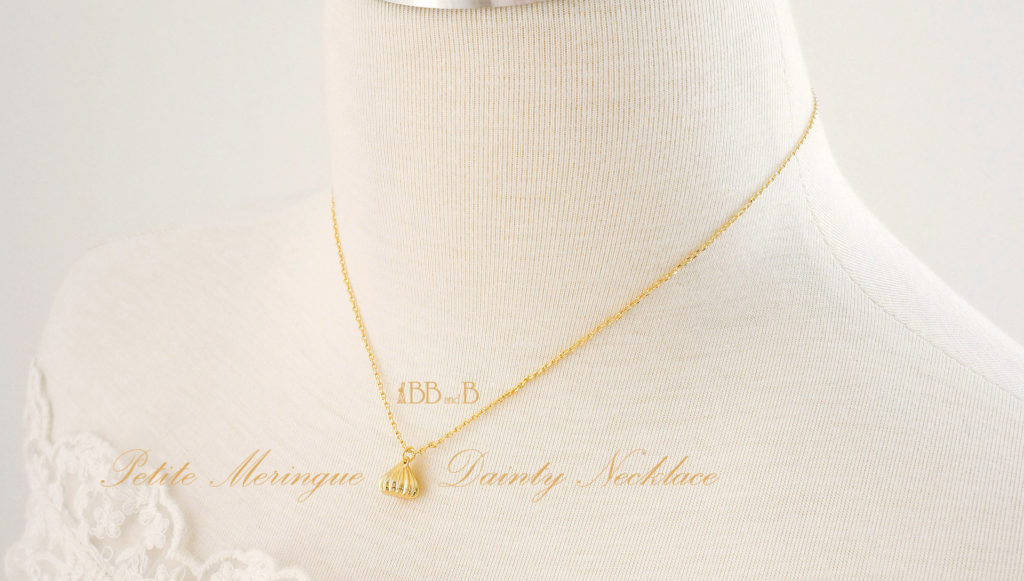 If you love meringues, this is the dainty necklace for you! You've seen our fake sweets meringues in clay in our other designs and we're pleased to bring it in an 18kt gold plated cute petite version!
Similar to our other gold plated jewelry, a super cute and dainty meringue hangs delicately from a fine gold chain. The shape of the meringue allows it to hang into a tear drop style shape that balances perfectly against your neckline.
The chain itself is nice, soft, and long with a tail tag at the clasp that will accentuate the nape of your neck or collar.
This necklace is designed, created, and gold plated (18kt) completely in house by BB and B.  To order or for more information, click on the link below (must be logged in).