WHIP CREAM HEART LOCKET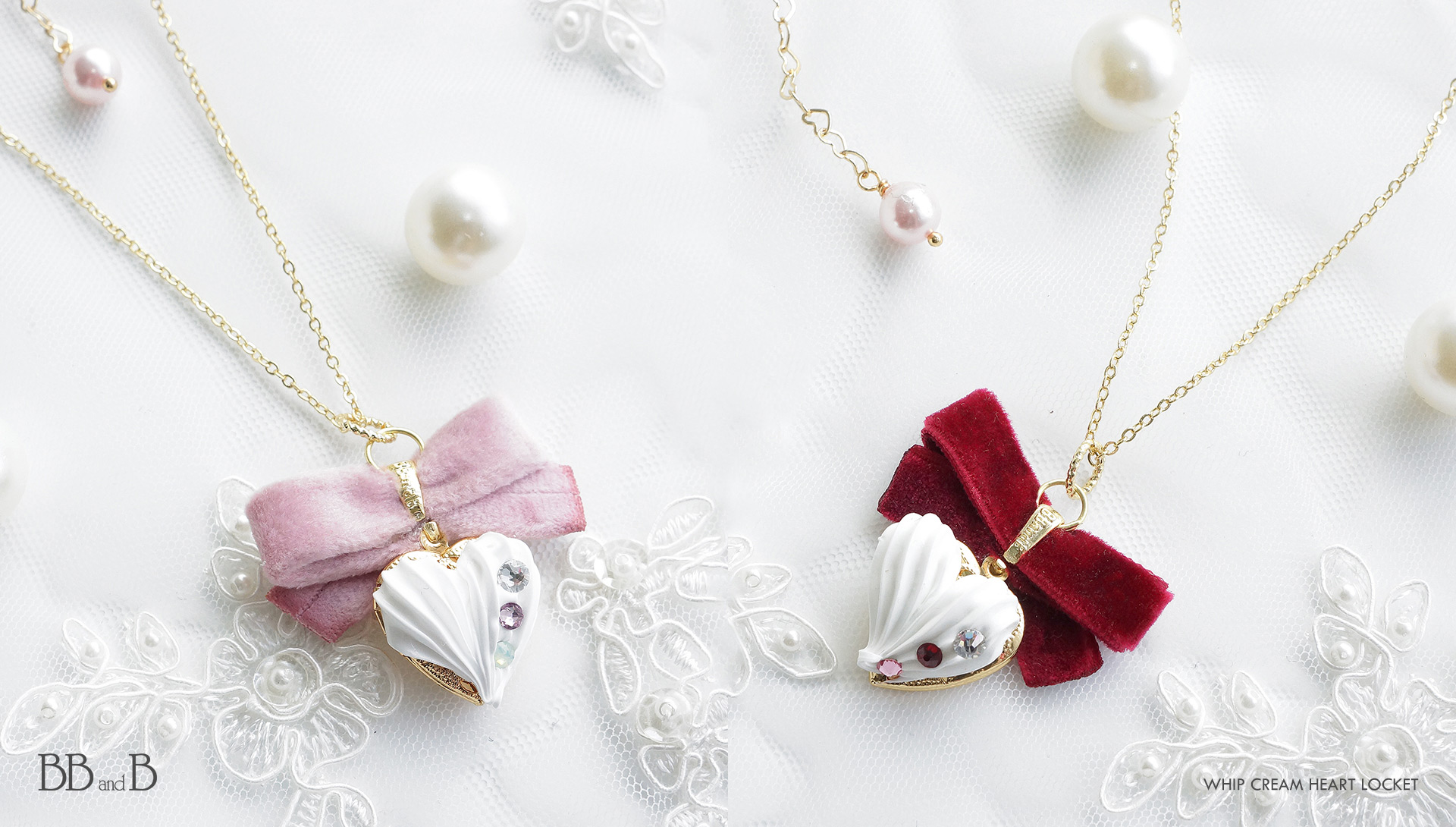 Place a small keepsake or photo within this locket and keep it close to you always or choose our Swarovski crystals filled locket for shine and fire! The choice is yours for Valentine's Day! The necklace features a BB and B clasp hold a velvet ribbon above the locket standing guard while a delicate soft chain with a pearl tail decorates your neck on the necklaces.
Match them with one of our earring sets that allow you to choose a Swarovski filled heart locket, 2 clean lockets for you to place 2 photos, or half where 1 earring has the Swarovski crystals while the other can have your choice of photo.
See our full 2020 Valentine's Day collection or the Whip Cream Heart Locket series (login required):