THE SAILOR MOON COLLECTION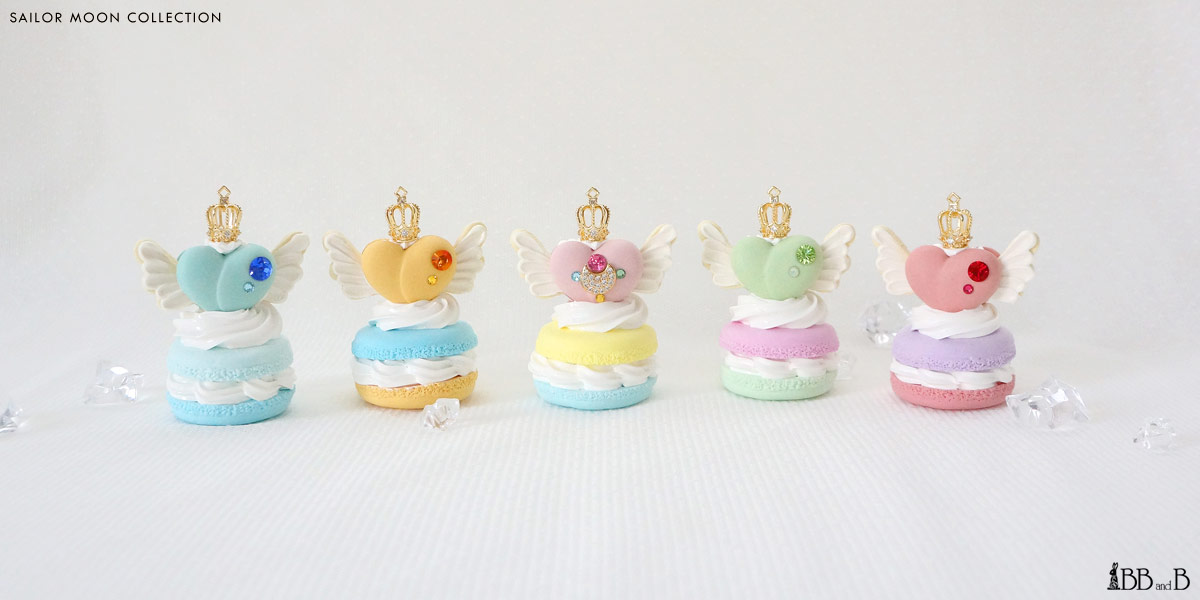 We had the joy of seeing the Sailor Moon cafe and art exhibit a few years ago and always wanted to create our own collection inspired by what we saw. And at long last, we're able to complete it and release it!
5 colorways representing the 5 guardians are now available for pre-order! From left to right; Sailor Mercury, Sailor Venus, Sailor Moon, Sailor Jupiter, and Sailor Mars!
Similar to our other collections, we're offering both long and short necklaces!  The long necklace features a larger macaron base with a slightly different cream "flow" that we've added for this collection.  The short necklace features a beautiful all Swarovski pearl "hanger" and a slightly smaller macaron base that allow the wings to be more prominent.
And speaking of wings, each biscuit cookie wing is iced and extends from the center of the puffed heart macaron that sits atop each of our macaron base!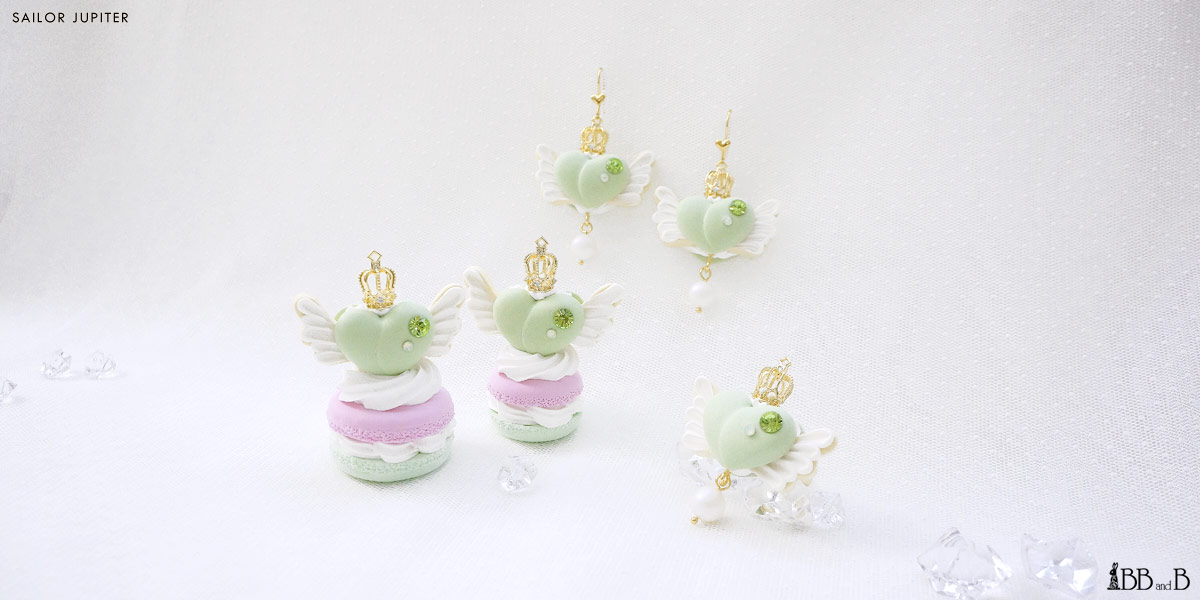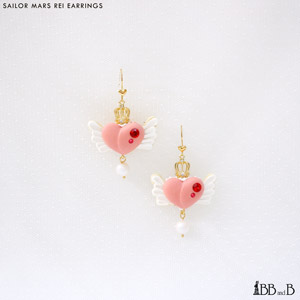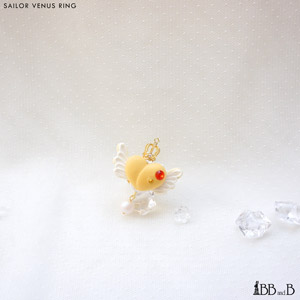 A new gold moon with CZ stones is also featured as the charm of choice to differentiate it from our other collections.  And Usagi Tsukino's piece is a bit different as she bears the name of the entire Anime and dare we say, legendary story.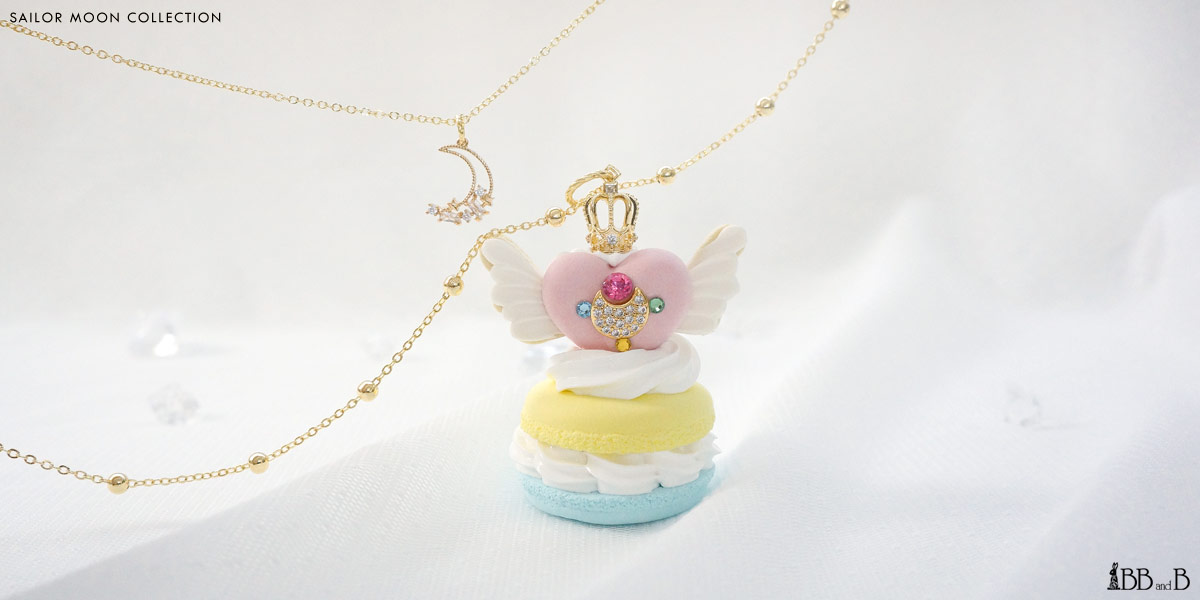 Click to order. (login required)