Ribbon Hair Clips with Triple Chocolate Bar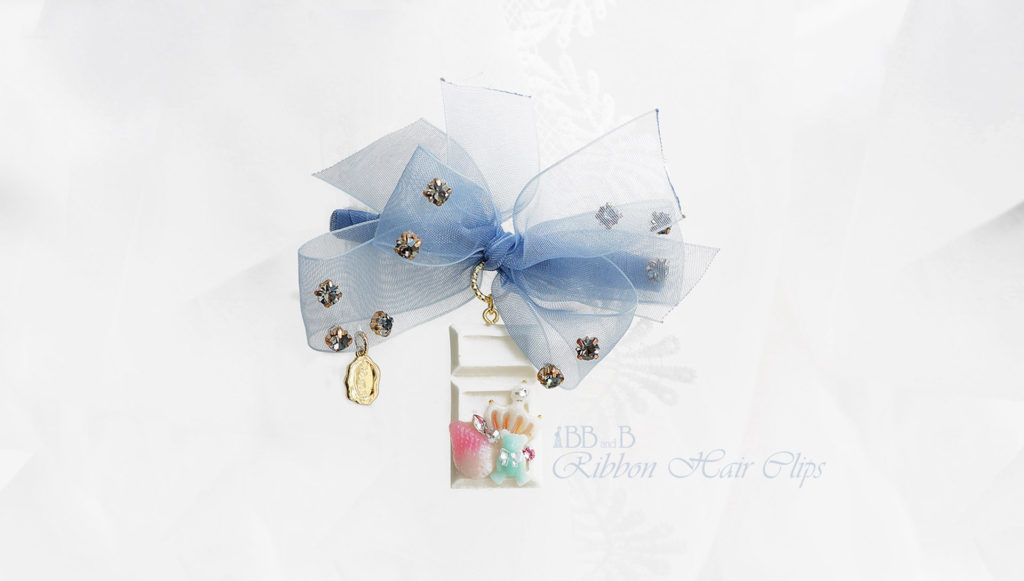 This sweet and adorable ribbon clip was handcrafted just for you!  With your choice of three delectable colors, you can accessorize your hair with this fake sweet hair piece!
With each hair clip, a delicate ribbon is adorned with Swarovski rhinestones and a metallic "BB and B" branded wax seal that perfectly complements the triple chocolate bar charm.
The realistic chocolate charm comes with a petite crowned bear and a mini gradient strawberry that brings together the sweet and subtle in one cute hair accessory!
The Sea Salt Ice Cream Blue ribbon hair clip features a light blue ribbon with white chocolate, pink gradiant strawberry, a mint blue bear with a white crown.
The Latte Light Brown ribbon hair clip features a caramel chocolate bar, a dark brown crowned chocolate bear, and a mini ruby red strawberry.
The Vintage Rose hair clip features a light rose colored ribbon with a dark brown chocolate bar, a petite dark caramel crowned bear and a mini red strawberry.
For more information or to see our current available hair accessories, click on the link below (must be logged in).