Princess of the Moon Kingdom's Macaron Choker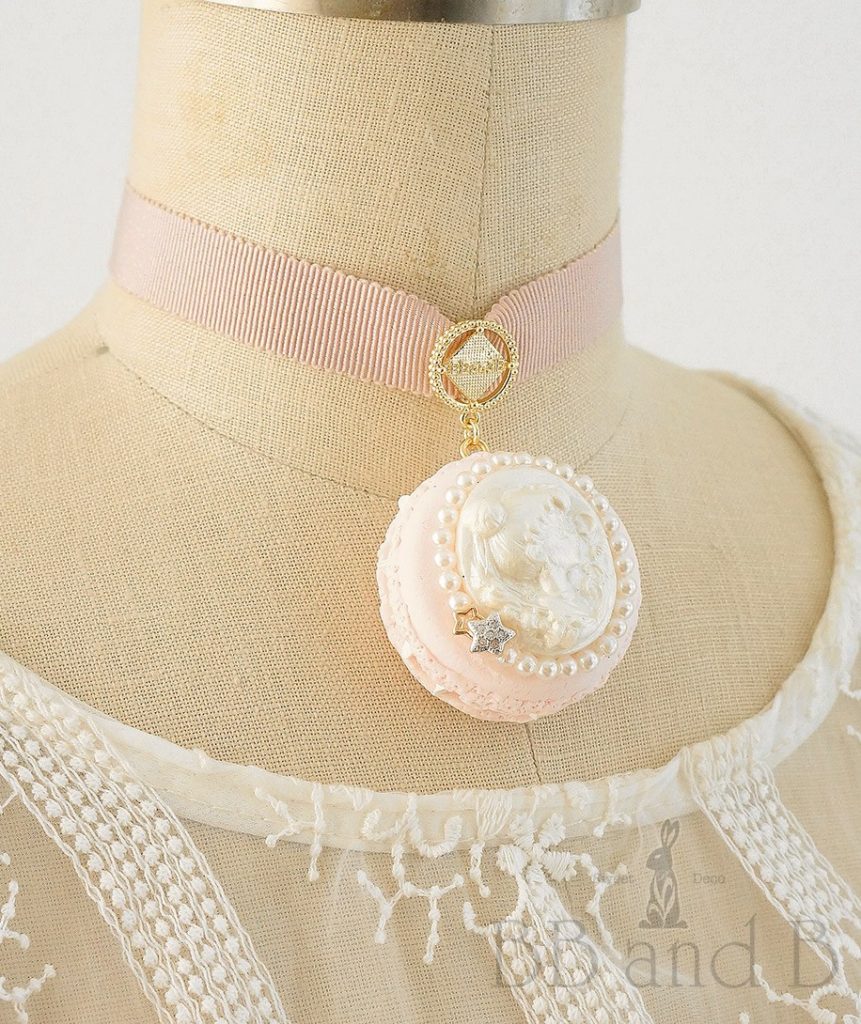 BB and B is pleased to bring back our popular Princess of the Moon Kingdom jewelry in a choker for the summer of 2019! A large pink handmade clay confectionary macaron hangs from our BB and B tie point on a genuine Japanese Mokuba ribbon. The pink clay macaron itself features the cameo relief of the Princess with Swarovski pearls surrounding it. Twinkling stars provide a bit of bling to the cameo.
And like our other chokers, this beautiful piece also has the adjustable gold chain tie in the back with our signature BB and B tag.
This is limited quantity piece due to the Mokuba Japanese ribbon that we have in stock.  Click through to see details and to order. (must be logged in)