Otakon 2023
 July 28-30, 2023
We are thrilled to be returning to Otakon!  And we're excited to have been approved to run workshops this time around!  First off, our location in the exhibit hall:
Our booth #
925
BB and B Sweet Deco Workshop
Otakon has graciously accepted our request to host a small number of workshops during the convention!  The exact details of the workshop are still being finalized but we wanted to open the registration form for the general time frame and dates that have been settled.
3 workshops are confirmed for the morning of each day of the convention.  Friday, Saturday, and Sunday / July 28, 29, and 30.  The exact time is yet to be determined.
1 workshop has been confirmed for Saturday evening after the exhibit hall has been closed. The exact time is yet to be determined.
The workshop, as of now, will be held somewhere within the Lolita Garden (the J-Fashion area).
We only have space for 10 seats per workshop.  You will be notified via email if you have a seat registered or if you're on the waiting list.
Persons on the waiting list may be notified up to 30 minutes before class starts.  Up till then, you will receive all of the same announcements via email as those who already have secured a seat in the workshop.
Registering below secures a seat with additional details to be sent and accepted by the participant.
Please send any questions to shop@bbandb.net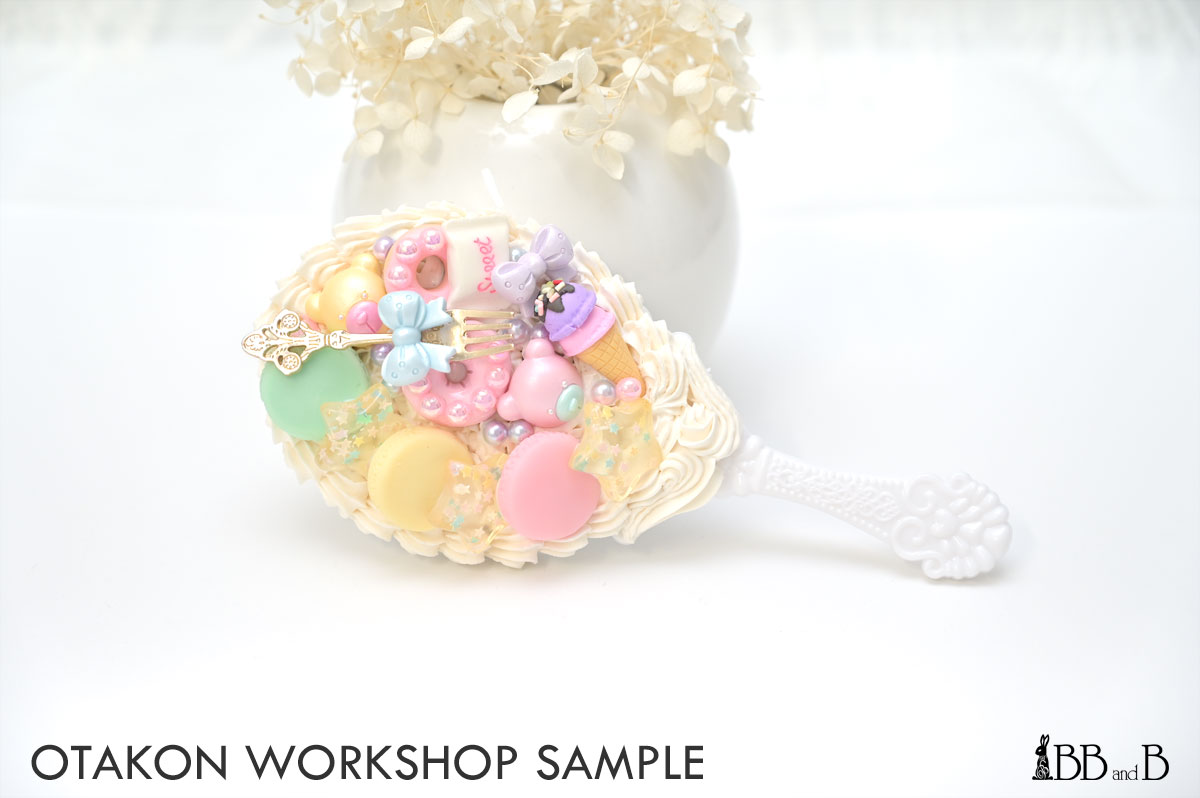 F.A.Q.
What will I be making?

A cute small hand held mirror will be used as the "canvas" for your pièce de résistance!  A selection of manufacturered cabochons will be available for you to choose from in creating your cute sweet deco mirror!  An example of what can be created is seen in the photo above.

What's the cost of this workshop?

There are no plans to charge participants for the workshop at this time.

Will I need an Otakon badge to participate?

Yes, you will need to have some type of attendee badge to participate as this workshop will be held within the ticketed portion of Otakon.  BUY BADGE »

I want to participate but I've never done this! How do I do this?

We will have a small introduction with a quick practice session at the beginning of each workshop! Each workshop will be staffed by the owner/designer of BB and B to assist if necessary!

I have questions!

Great!  Please send any questions about this workshop to shop@bbandb.net