Macaron Treat Tower Necklace and Earrings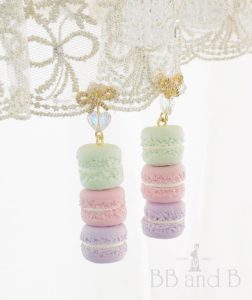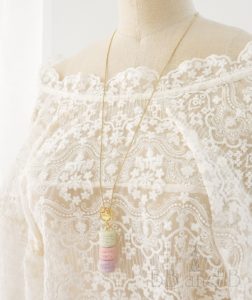 The more macarons the merrier we say!
This handmade and delicious stack of handcrafted macarons consists of a pistachio, white chocolate raspberry, and lavender flavour that hangs from a 18k gold plated necklace with a custom "BB and B" charm and a 3D heart shaped Swarovski crystal attached on the end of the chain.
The custom charm features a sparkling crystal covered bow that adds the perfect dash of elegance to the design.
Choose from a set of cute earrings or a long necklace,… or both for a full set!  Click below to see each design (login required):