Lady Rococo's Macaron Necklace Series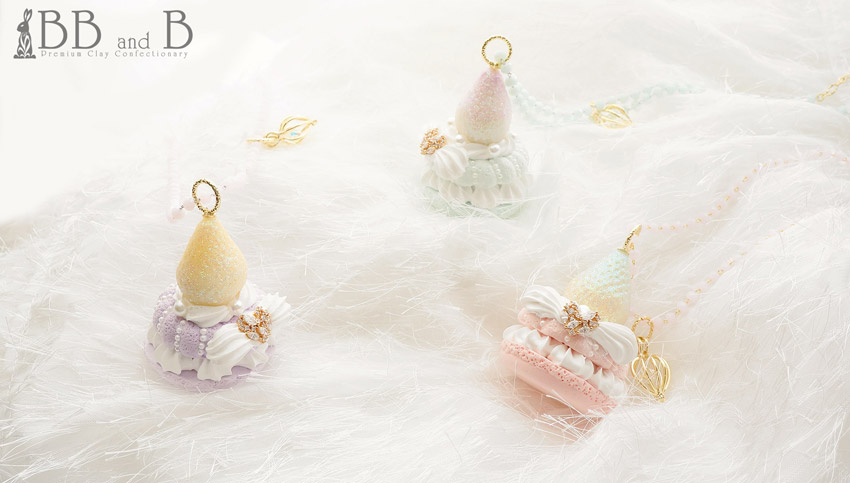 Our new Lady Rococo's Macaron Necklace series features the a slightly different variation of our signature clay macaron jewelry! With a macaron base but a bundt cake top, the Lady Rococo's are a sleeker, textured, and dimensional jewelry piece.
The upper bundt cake has additional Swarovksi pearls lining the curves of what makes a bundt cake shape with a large whip cream ribbon is accented with a crystal and gold heart. A sized matched strawberry sits atop a whip cream base with larger Swarovski pearls in the "4 corners" accent.
The whole pendant hangs from an 18kt gold plated chain that features a color matched beaded section. The chain itself features our signature BB and B "tail" with some adjustability for length with an 18kt gold plated charm cage that features another crystal within.
This is one of our newer styles for BB and B that feature a more subtle look and feel as opposed to our traditionally "over the top" (but no less beautiful) jewelry pieces.
Click to see additional details. (must be logged in)