JEWELED SAKURA COLLECTION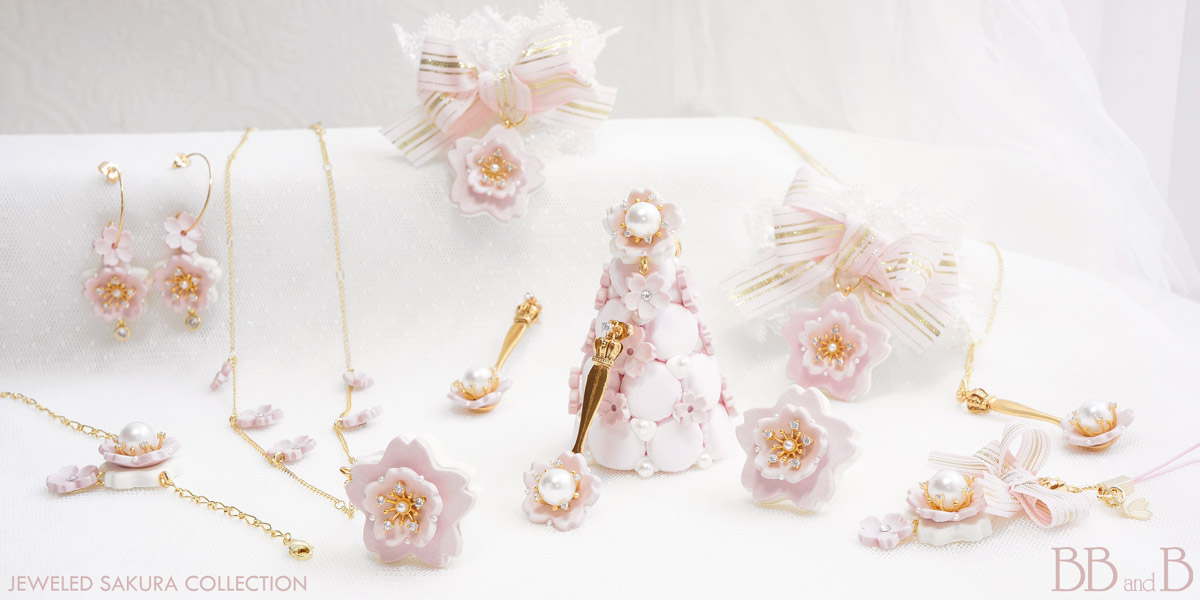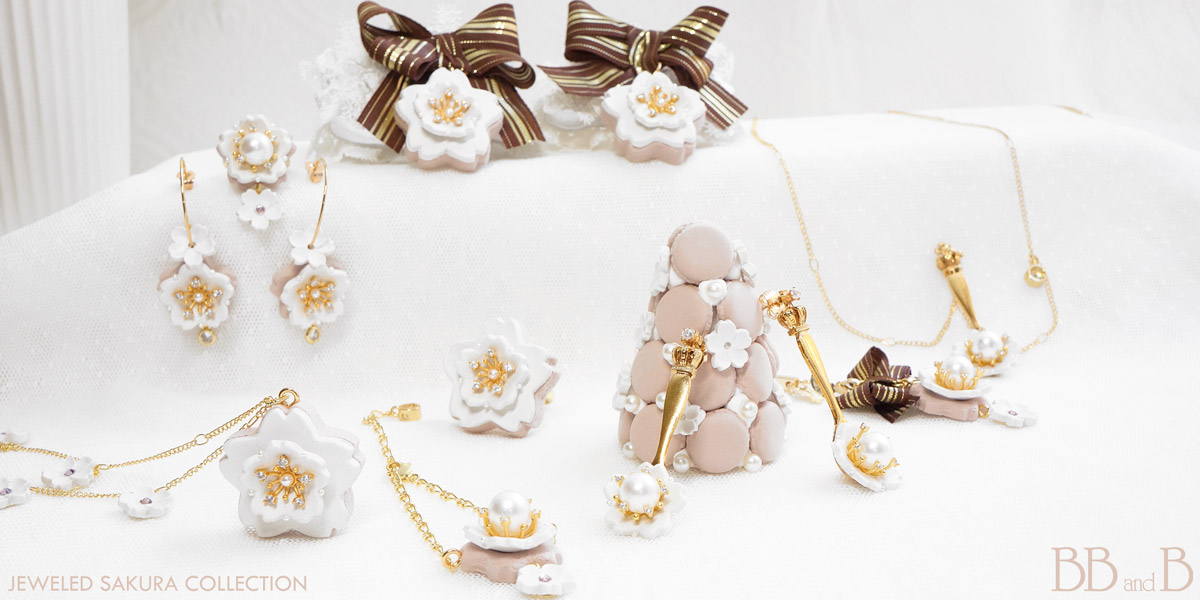 BB and B is pleased to introduce our new Sakura "cookie" jewelry collection! Featuring 2 core designs, these dessert jewelry pieces are our 2nd generation cherry blossom jewelry from a few years ago!
The larger of the 2 core designs feature a 5 pointed cookie base in white or a taupe-rose hue, a shimmering specially mixed clay top and another 3d effect sakura flower with a custom designed and manufactured 18kt gold plated stamen.  The stamen features delicate filaments that reach out and end with a Swarovski crystal as its anther.  A brilliant and fiery miniature pearl sits at the center of the gold stamen while small pearls accent the angles of the cherry blossom flower.
The 2nd of the core design features a slightly smaller sakura flower cookie base with the same choice of white or a taupe-rose hue.  However, the cute 3d cherry blossom flower is placed immediately at the top for the 3d effect with the same 18kt gold plated stamen.  A beautiful large shiny pearl sits at the center.
Smaller sakura flowers with the same specially mixed clay that shimmers and shines is also used in the smaller cherry blossoms that are used as charms that hang from the various jewelry pieces.
Choose from necklaces, earrings, bracelets, wrist cuffs and charms!
Kimbuucha was kind enough to give us a review that you can watch here:
New for 2021 is our Chiffon Yellow Jeweled Sakura!  The beautiful soft yellow shimmers in the same manner as the Pink and White, and also features the same 18kt gold plated stamen with Swarovski crystals, rhinestones, and pearls!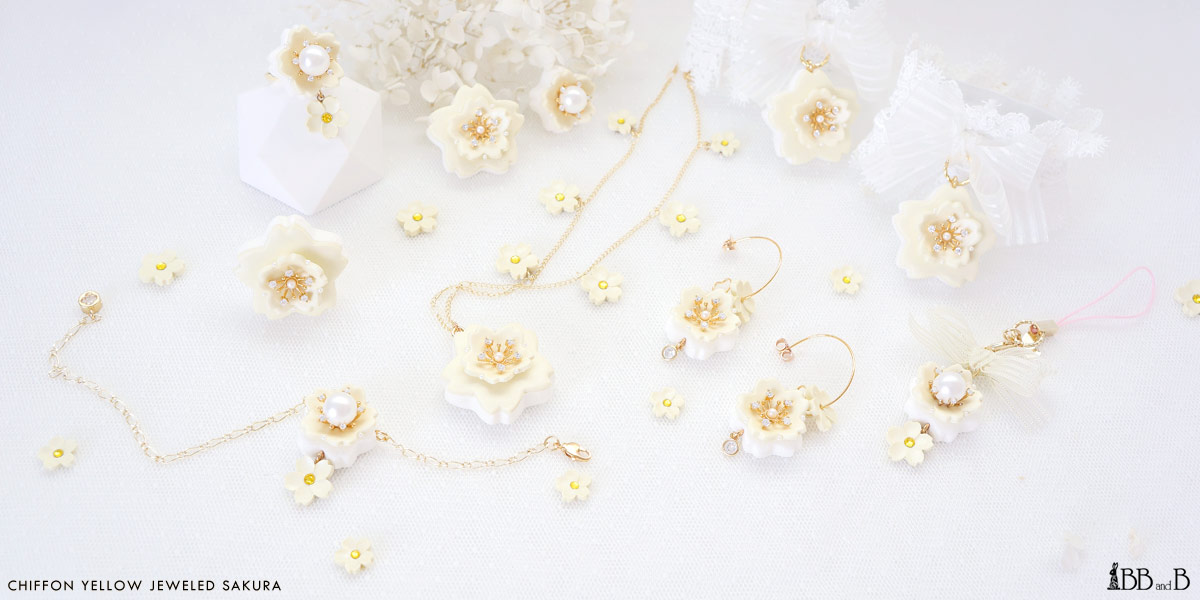 Pre-order window will be available on March 26, 2021, 8 AM PDT.