GRAND MACARON NOTE/PHOTO HOLDER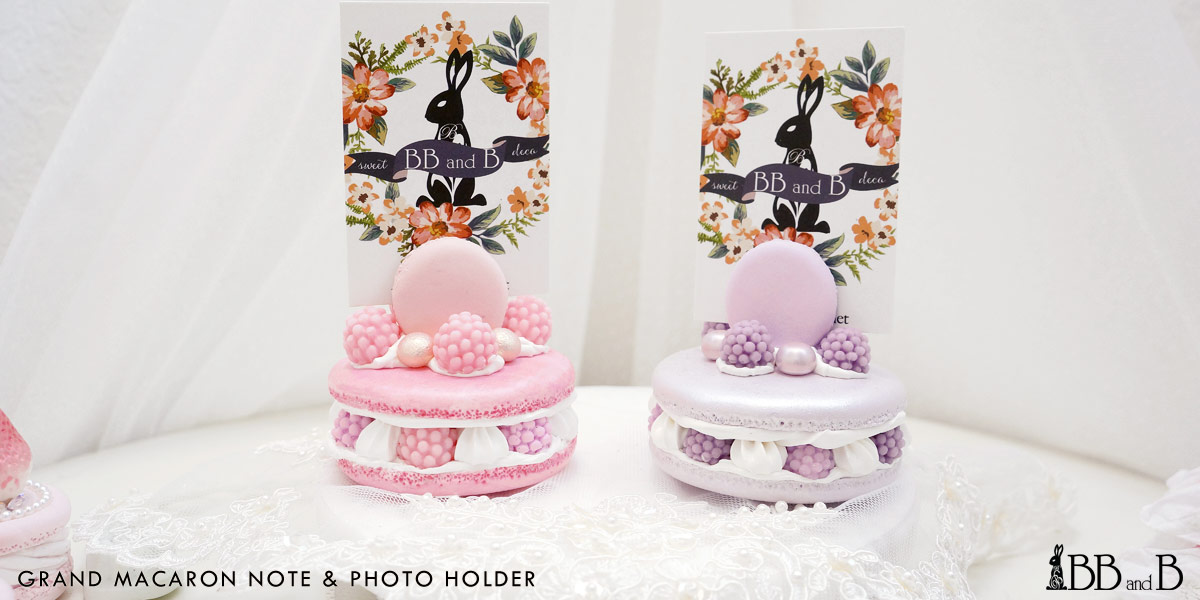 Inspired by Pierre Hermé's signature Ispahan macaron, the Grand Macaron Note & Photo Holder is a startling combination of a light and airy sandwich cookie with bright and luscious raspberries. Ispahan is the name for a type of rose, Rosa 'Ispahan', which explains the delicate nature of this macaron design and makes it the perfect touch of style and cuteness to your work desk!
The Grand Macaron Note & Photo Holder comes in two colourways, Baby Pink and Lavender. Both feature a large macaron with a pearl finish filled with fluffy deco whip and two different colored raspberries! On top of the base ispahan macaron sits a smaller macaron that can hold your most important reminders or precious photo memories and decorated with either pastel pink or lavender pearls and more juicy handcrafted berries.
Click to order. (login required)