GELATO ROSETTE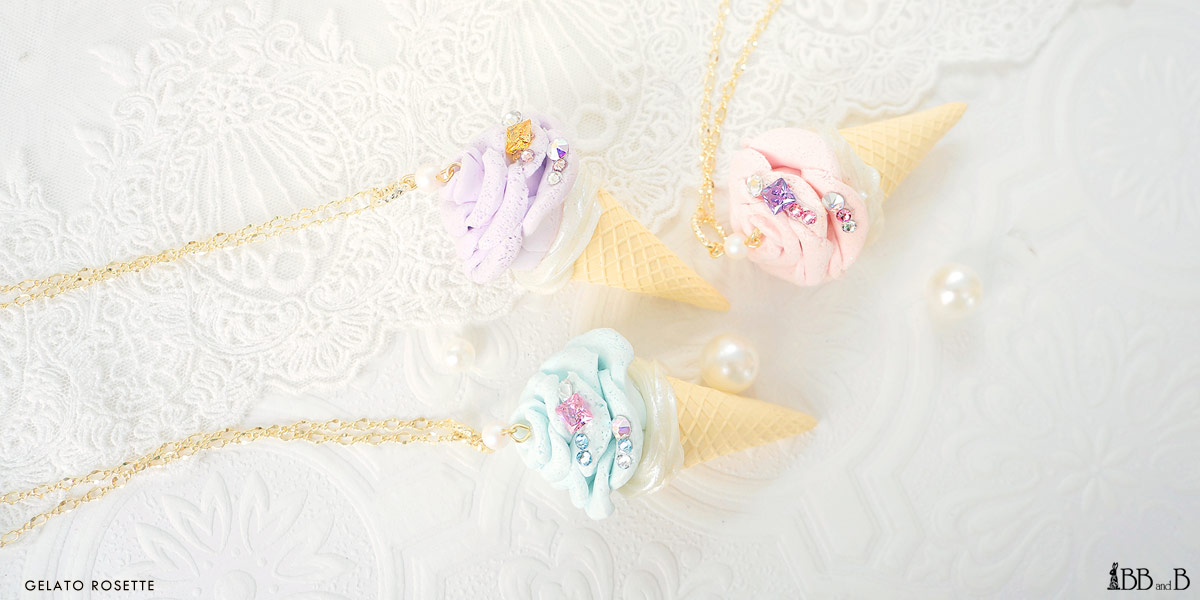 The ice cream rose trend was earliest seen at a Paris-born chain of gelato shops! To make these beautiful ice cream roses, the employees fill cones with a tall, skinny scoop of gelato. Then they scrape petals and wrap them around the original scoop. It sounds simple enough, but the method takes employees three weeks of training and not every ice cream scooper with dreams of becoming a gelato rose maker gets the job. After all, there is about a 100% probability that it is going to show up on Instagram!
While the BB and B Gelato Rosettes are neither edible nor made of dairy, they are as equally as Instagram worthy! This handcrafted collection features a long necklace and a pair of matching earrings in three delectable flavours: Mint Blue, Pink and Lilac. The rosette scoops are sprinkled with Swarovski brand crystals and finished with a single milky pearl while resting atop a shimmering swirl of deco whip on a sugar waffle cone.
For the larger long necklace and short necklace jewelry, a beautiful fiery CZ stone in a complementary color is placed next to the row of beautiful Swarovski crystals.
The hardware is plated with 18 and 24k gold and the necklace features a unique chain that has been decorated with crystal embellished petite frosting charms!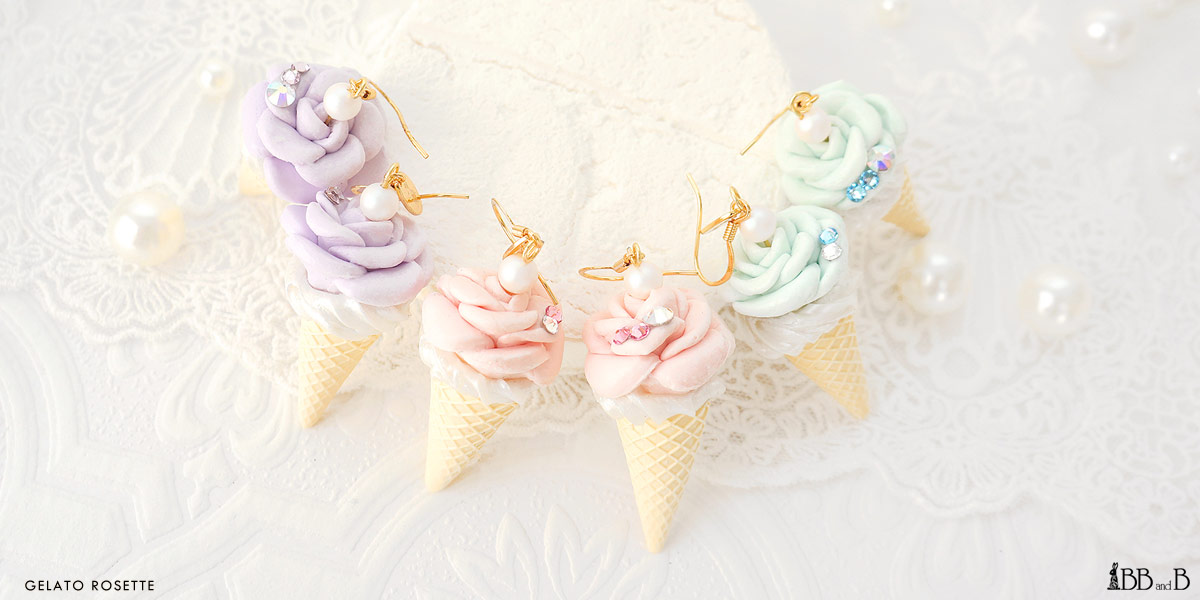 Which flavour will you choose? Whatever your craving may be this summer, you can guarantee that you will end up with something handmade with a lot of love!
Available for pre-order now with a 4 week delivery window. Click to order. (login required)