COFFEE ESPRESSO BUTTERCREAM MACARONS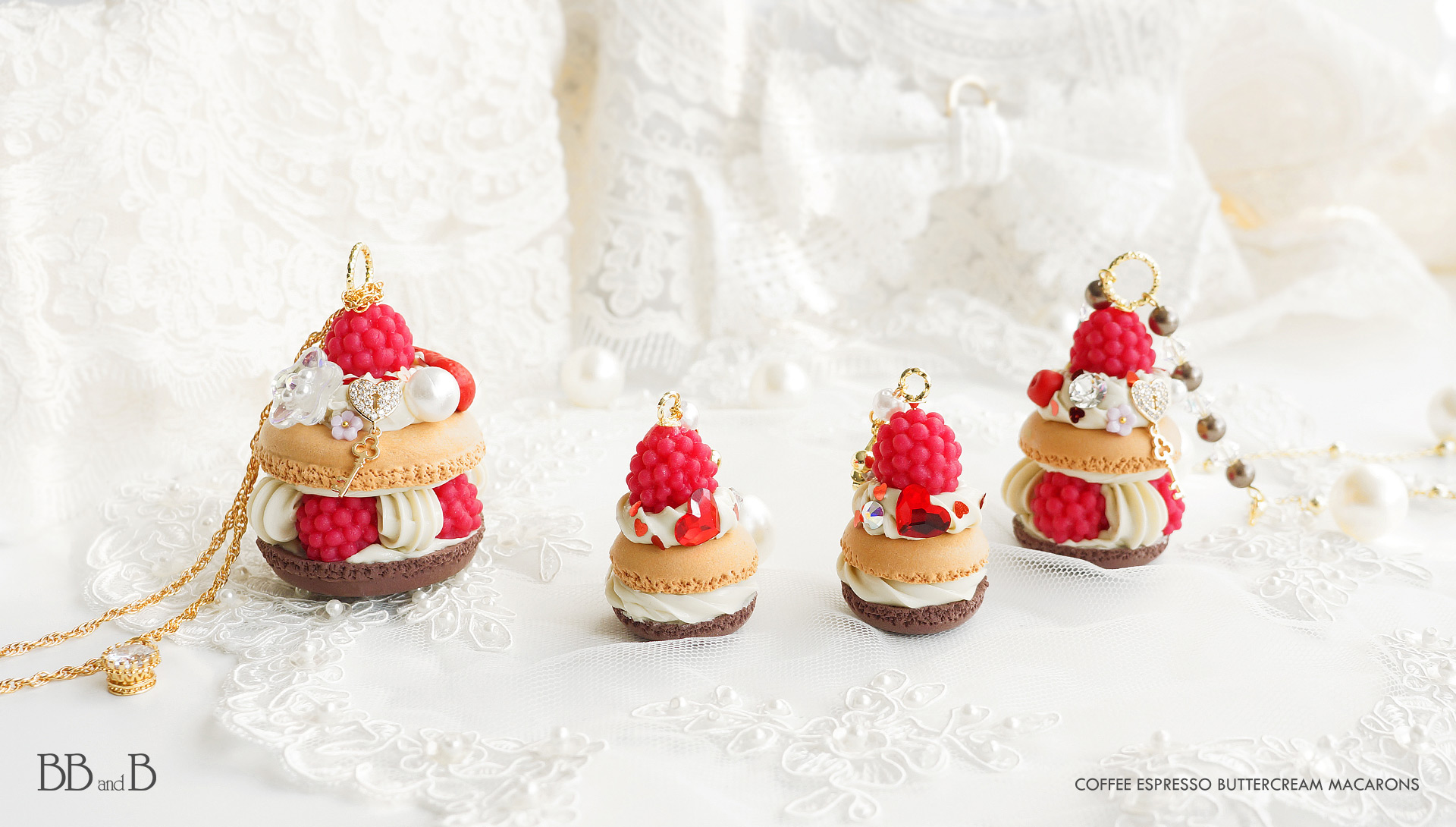 A rich and decadent coffee and espresso macaron is filled and topped with an equally rich and decadent buttercream with raspberries and little bits of red sugar hearts on top.  All of that delightfulness sits between a soft brown coffee macaron top and a dark rich espresso macaron bottom.
You have your choice of long necklace with heart lock and key, strawberries and a cute clear star with a pearl center, a shorter necklace with similar top but with a cute white flower, large or petite rings, or earrings with a beautiful and fiery heart crystal.
Genuine Swarovski crystals and beads are used throughout the jewelry. All of the hardware are plated with 18kt gold (long necklace feature a 24kt gold plated chain).
See our full 2020 Valentine's Day collection or the Coffee Espresso Buttercream Macaron series (login required):