CHOUX PASTRY MACARON JEWELRY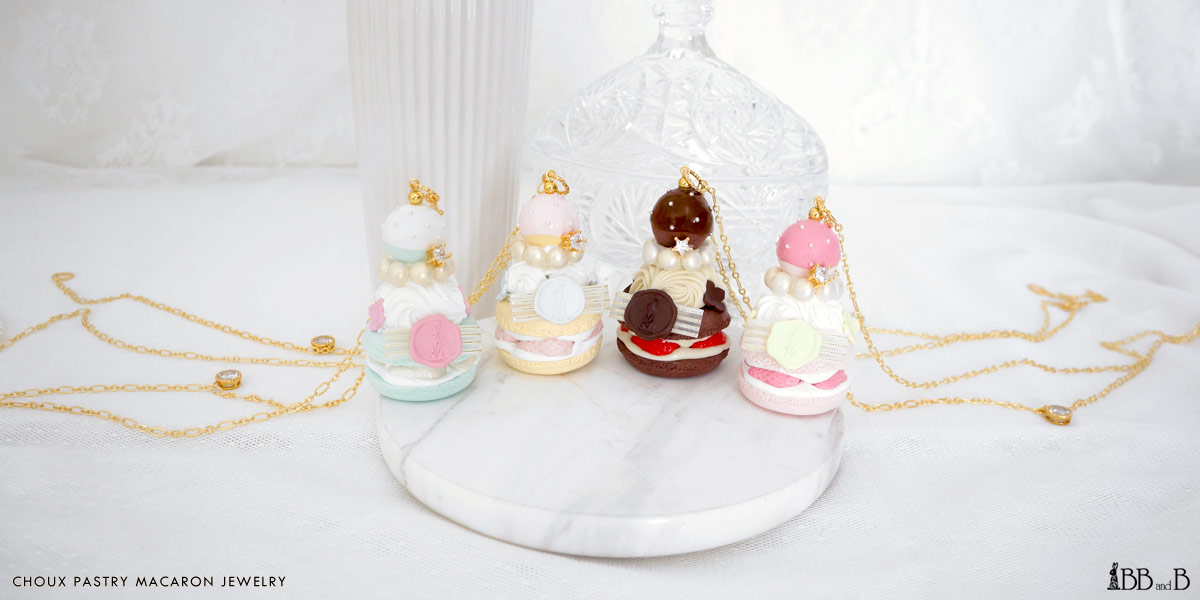 This decadent and delicious French pastry inspired collection brings the regality of a popular French dessert with the cuteness on brand with BB and B! The Choux Pastry Macaron design was inspired by the religieuse: a French pastry made up of one petite choux pastry sitting atop a larger pastry, filled with crème pâtissière (custard), with each case being covered with ganache and then joined together with fluffy buttercream.
The BB and B Choux Pastry Macaron Collection consists of four different colourways (or flavours): Pink, Biscuit, Chocolate and Blue Mint. Two handcrafted macaron shells are filled with light and airy whip and scrumptious strawberry slices that adds a bit of daintiness to the decadence. The macaron cookie is then topped with a rich swirl of white whipped frosting and decorated with petite fondant flowers and a one of a kind BB and B rabbit wax seal on a glitter trimmed ribbon bow. Finally, a ganache dipped choux pastry ball is sprinkled with delicate tiny pearls and adorned with a sparkling CZ stone crystal then placed on top of the éclair inspired design.
You may choose from the long or short chain necklaces, a pearl necklace, earrings with your choice of pierced and non-pierced hardware, a ruffled velvet ribbon hair clip, and two different styles of charms!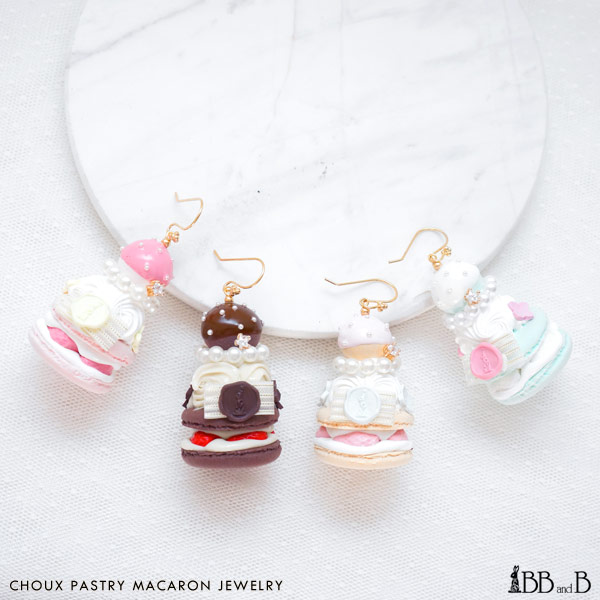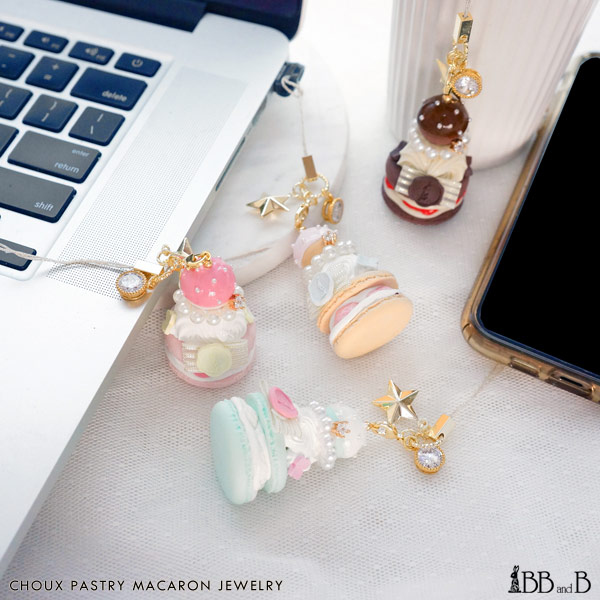 Click to see the full collection. (login required)