CHAMPAGNE ROSÉ MACARON NECKLACE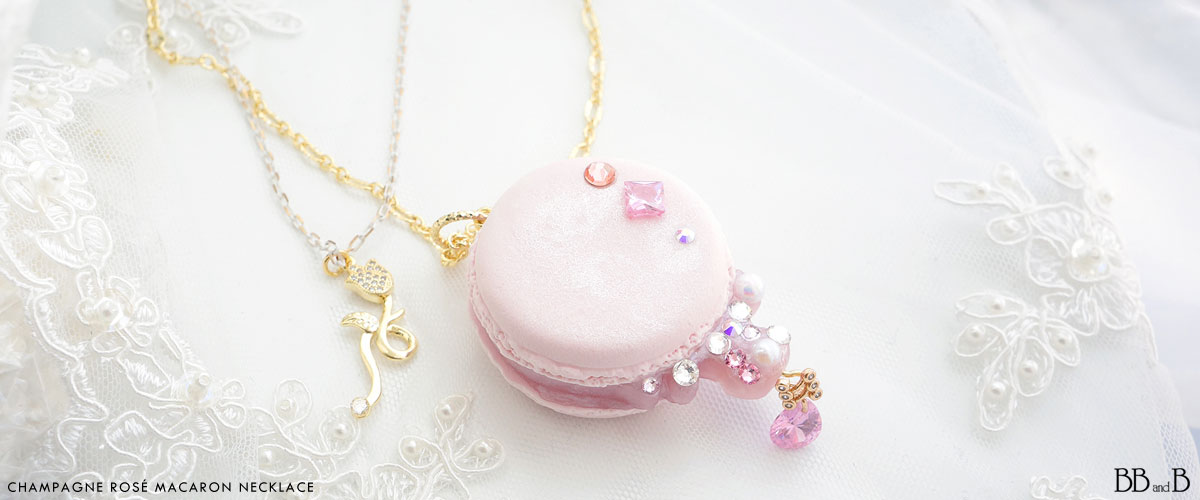 Inspired in part by the fairy tale classic made famous by the Disney movie interpretation, the Champagne Rosé Macaron is an ode to the blossomed romance in the Beauty and The Beast.
This realistic clay confectionary necklace features two champagne pink macaron shells filled with raspberry pink jelly that's melting out of the macaron sandwich. The dripping area is encrusted with sparkling pink and clear Swarovski crystals and white pearls. The bottom of the melted filling is decorated with a one of a kind 18kt fold plated charm with an intricate design that holds a light pink tear drop shaped crystal bead.
The gold plated chain that holds the champagne rosé pink macaron pendant is layered with two separate pleated chains. The shorter chain features a crystal encrusted rose as part of the Beauty and The Beast inspiration while the longer chain holds the pink dripping macaron!
Click to order. (login required)