Bits of Orange Summer Doughnuts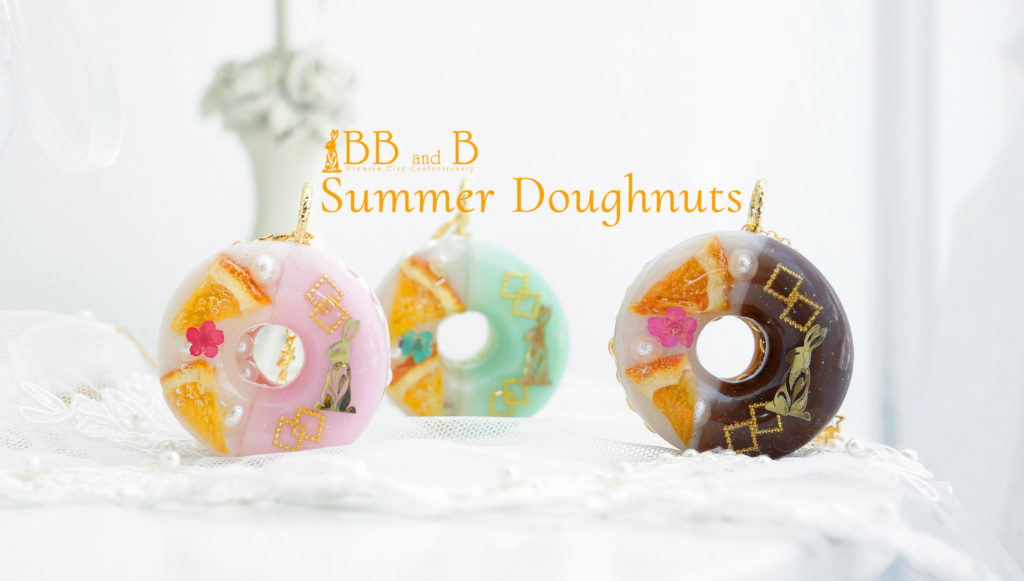 Introducing our Summer Doughnuts with real bits of orange embedded in the resin! The little bits of dried orange that we found at our local farmer's market was so pretty with their vibrant saturated colors that we just had to use them in our fake sweets doughnuts!
The Summer Doughnuts series is one of our latest hybrid creations where we combine both Japanese air clay with resin while preserving the beautiful dried orange pieces forever!
Each doughnut is handmade with a clay back and a resin front that features both our rabbit logo, gold square accents, and pearls.  On the white cream filling side are the pearls, real flower, and real orange bits.  A lined pearl "filling" is sandwiched between the clay and resin pieces while the entire jewelry piece hangs from an 18kt gold plated (nickel free) chain with star accents.  To top it off is a small crystal star charm that hangs off to the side.
The Summer Doughnuts are available in 3 colors: Strawberry Pink, Mint, and Chocolate.  Available now for Pre-order through August 7. Orders will being shipping on August 19. Click below to pre-order (must be logged in).  For questions, please email shop@bbandb.net