BB and B Crystal Bear with Gold Chocolate Bar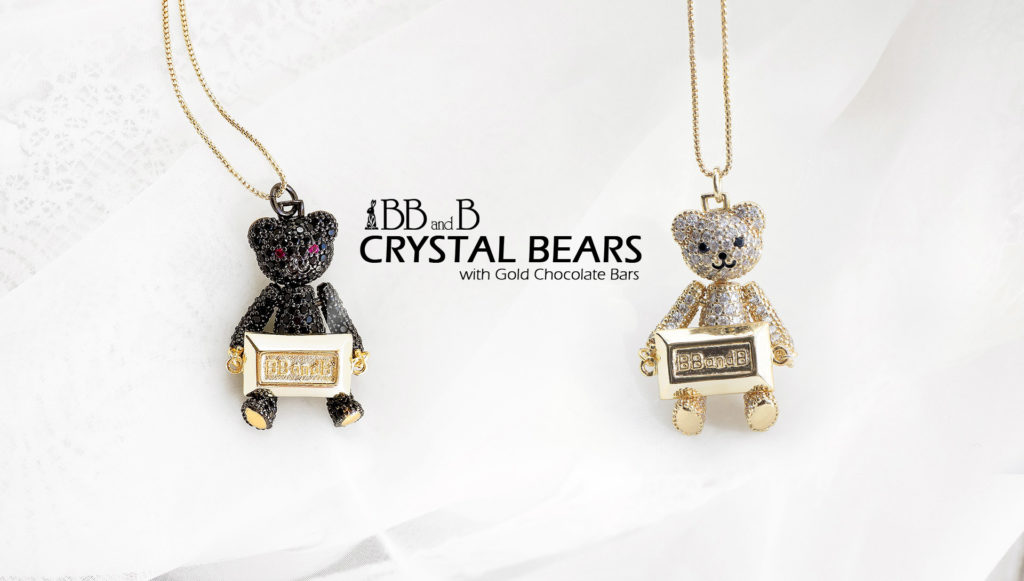 We are pleased to introduce the BB and B Crystal Bears! Designed and made completely in house, these cute metal bears are completely covered in CZ stones and hold a gold chocolate bar with our name on them!
To show off the bling of our metal bears, we left the back of the ears and feet bare and polished them to a mirror finish. We also created a custom back with a cute tail in the shape of a heart that is also polished to a mirror finish.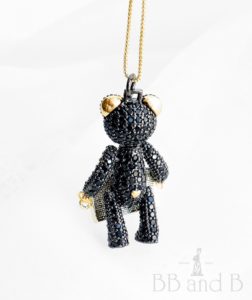 Each bear holds one of our gold chocolate bars with our name set against a glittery sand surface within the indent.  All 4 limbs and head swivel and move freely.
The BB and B Crystal Bear in black feature varying sizes of black cubic zirconia stones alongside a gunmetal black studs.  The BB and B Crystal Bear in white feature varying sizes of white cubic zirconia stones alongside gold studs.
These designs are available now in very limited quantities.