BAGEL WITH STRAWBERRIES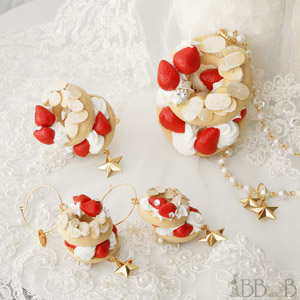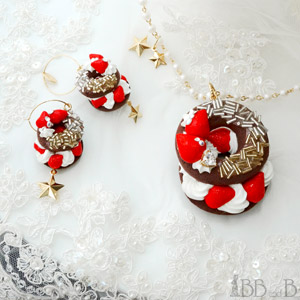 BB and B is pleased to finally be able to bring our Bagels online! After first introducing them back in 2018 with a small release, they've been available in small quantities at conventions, events, and online.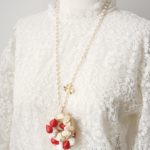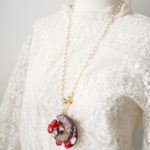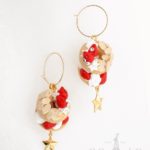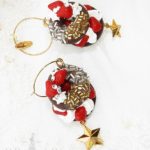 Topped with your choice of almond chips or sprinkles, these fake sweets deco feature beautiful round bagels that are cut in half with soft white cream and strawberries. In likeness to our melting macarons, the bagels are offset to reveal the white creams and strawberries. Swarovski rhinestones and crystals dot the bagels on the cream to add some fire and bling to the jewelry. 3D star charms also decorate the these jewelry pieces as they hang and reflect their gold light.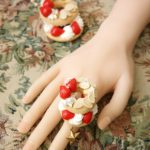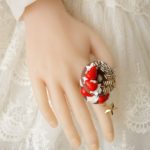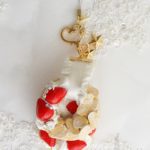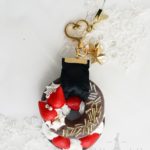 The beige bagel feature's a textured surface with almond chips dusted with confectionary sugar while the chocolate bagel feature silver and gold sprinkles glazed with Sue's favorite, liquid sugar! Both necklaces feature a heart shaped mounted rhinestone for additional bling!
Available as a pearl accented 24kt gold plated long chain necklace, 24kt gold plated hoop earrings, 24kt gold plated ring, or charm!
Click to order. (login required)