20.20 WINTER SWEETS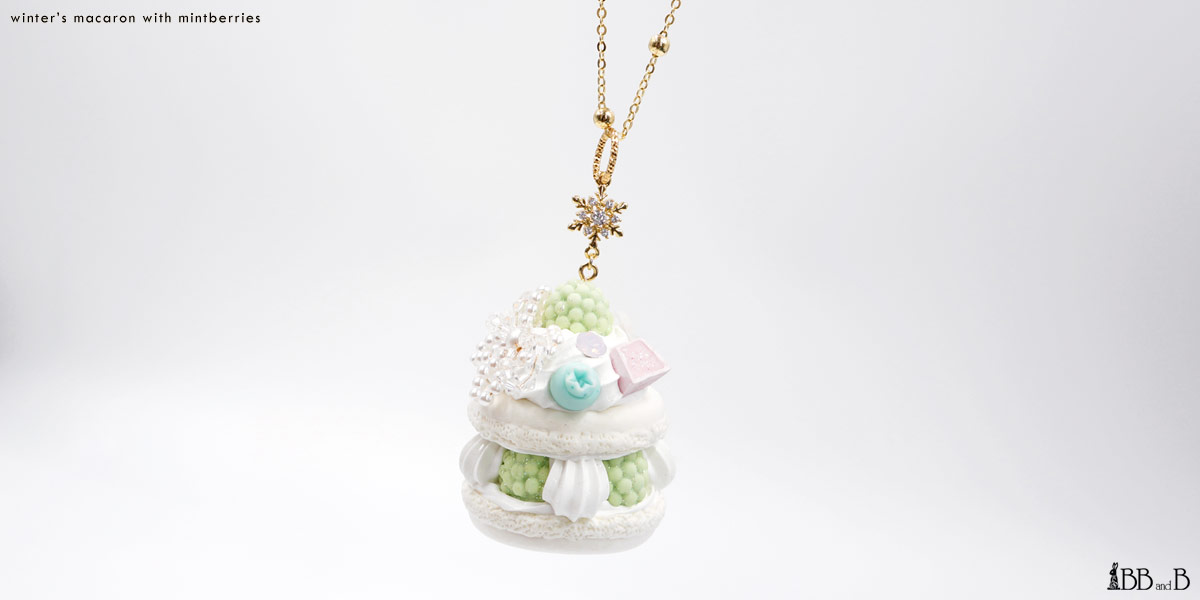 The Winter's Macaron with Mintberries
Some of you may lament that our Merry Macaron's are no longer offered, but we are pleased to introduce what will the first of the next generation of the popular white macaron jewelries!
Made from a similar custom BB and B mold, these white macaron's are similar to our 2017 Merry Macaron series with some updated design elements!  The raspberries are now a beautiful soft mint green color (hence the Mintberry name!) while we've added some of our popular jewelry design elements from 2020!
Like the caramel filled chocolate is now a baby pink Japanese chocolate (think Melty!) while the popular pearl bow from the past is now a beautifully large double bowed ribbon!  We've included a cute little updated frosted star that you can see in the ring photo below: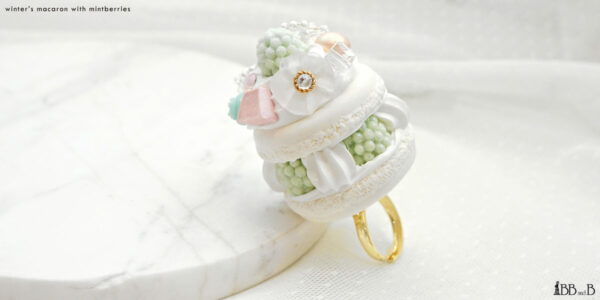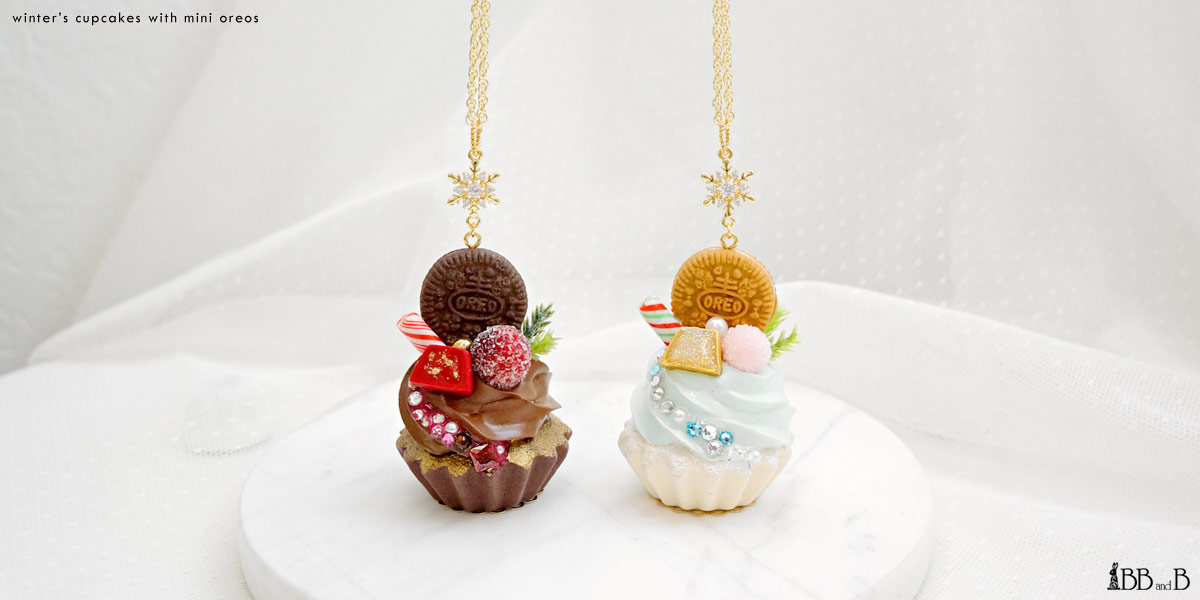 Winter's Cupcakes with Mini Oreo Cookies
The popular cupcake jewelry is now available with a bit of holiday cheer!  Available in 2 colorways, each cupcake features a miniature Oreo cookie that sits atop a fluffy whipped frosting!
Also on top are cute little snowcones, another Melty styled chocolate, the tail end of a peppermint candy cane, and a sprig of evergreen!
Available in a delectable chocolate or sweet vanilla look!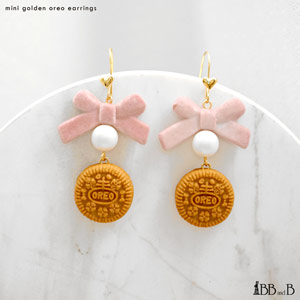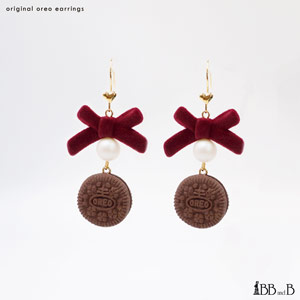 Mini Oreo Cookie Earrings
These miniature Oreo cookie earrings are fun just on their own but can be matched with our winter's cupcakes as well!  Both colorways feature a French hook with a gold heart hardware and a velvety matched ribbons that sit on top of a Swarovski pearl! 
Click to see the full collection. (login required)